Turpan grape festival
Melinda 2014-08-26 18:06:03
Every year, local residents in the city of Turpan hold a festival to celebrate the grape harvest. We take a look at this year's festival, which not only offers all varieties of grapes, but also spectacular song and dance performances.
 At this year's festival, grape farmers dressed up for a spectacular show featuring ethnic songs and dances for tourists from around the country.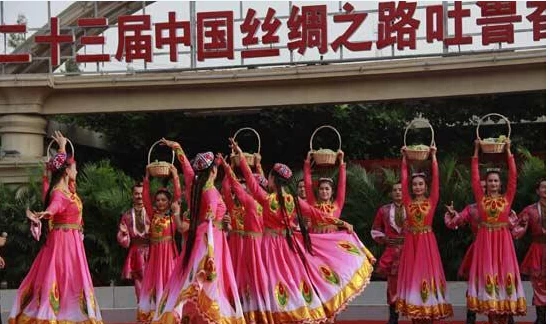 To promote its most important agricultural product, the year's grape festival is expecding out of its home city of Turpan for the first time. Three other cities- Beijing, Shanghai and Changsha- will also be used as venues for this year's festival.
This news was reproduced by Shenzhen City Dingtun Light Textile Import and Export Corp. Ltd.