21 slain by gunman in US school shooting
Leon Li 2022-05-26 11:34:22
An 18-year-old gunman killed at least 19 children and two adults at a Texas elementary school on Tuesday morning, prompting increasing pressure on United States politicians to make moves to end the country's cycle of mass shootings, although the prospects for change might be slim.
The gunman was killed by responding officers at the scene, state officials said.
The shooting took place at the Robb Elementary School in Uvalde, a town of about 16,000 people that is about 135 kilometers west of San Antonio.
It was the deadliest shooting at a US grade school since the 2012 Sandy Hook Elementary School shooting in Newtown, Connecticut, in which 20 children and six staff members were killed. It was also the latest in a series of mass shootings in the US this month.
Texas Republican Governor Greg Abbott said the gunman-identified by authorities as Salvador Ramos-was a student at Uvalde High School.
Abbott said the gunman had a handgun and also possibly a rifle.
"He shot and killed, horrifically, incomprehensibly, 14 students and a teacher," said the governor before the higher death toll was announced. But a motive has not been immediately revealed.
The suspect also allegedly shot his grandmother before entering the school, according to Texas Department of Public Safety officials.
"At this point, the investigation is leading to tell us that the suspect did act alone during this heinous crime," said Pete Arredondo, chief of police for the Uvalde Consolidated Independent School District.
In an emotional televised address to the nation, US President Joe Biden called for new gun restrictions and said: "Why are we willing to live with this carnage? Why do we keep letting this happen? Where in God's name is our backbone?"
When it comes to addressing gun violence, noting that no other countries have such mass shootings, Biden added, "It's time to act." The White House ordered flags to be flown at half-staff in mourning for the victims.
Uvalde Memorial Hospital had said that 15 students were being treated in the hospital's emergency department. Two patients were transferred to San Antonio for treatment, while a third was to be transferred, the hospital said.
The school was placed on lockdown around 11:43 am after gunshots were heard. About 90 percent of its students are Hispanic and about 81 percent are economically disadvantaged, school data shows.
The Texas shooting comes less than two weeks after 10 people, all African Americans, were killed at a Buffalo, New York, grocery store by a white gunman who was taken into custody.
The shooting occurred one day after the FBI released a report that showed active-shooter incidents in the US increased by more than 50 percent in 2021, and they took the lives of 103 people, nearly triple the number from the previous year.
Federal authorities define an active shooter as an "individual actively engaged in killing or attempting to kill people in a confined or populated area".
Yuan Zheng, deputy director of the Institute of American Studies of the Chinese Academy of Social Sciences, said that mass shootings in the US have periodically set off fierce debate between advocates of tighter gun control and opponents of any measure that could undermine the US people's constitutional right to bear arms. To date, there has been no solution in sight to solve the problem of periodic mass shootings in the US.
Yuan said that historically, people in what was to become the US could and did have guns. Later, with the US Constitution's Second Amendment, it became a right of the people to bear arms. Nowadays, some US citizens see gun control as an infringement on their freedom.
"Gun control has become a political debate that usually reaches no concrete results, as proposals by state and federal lawmakers to tighten laws are generally rebuffed by conservative politicians, who count on voter support from people who oppose gun control," he said.
"The US democratic system can't solve this problem or safeguard the public's security," he added.
Foreign Ministry spokesman Wang Wenbin said at a daily briefing in Beijing on Wednesday that he was saddened by the repeated deadly shootings in the US that have caused heavy casualties.
He said that the US has the worst gun violence and racial discrimination, and also the worst human rights deficit, of any country. What is unacceptable is that Washington has not taken any substantive measures to address these problems in the past decade, he added.
Wang urged the US to take the human rights of the American people to heart.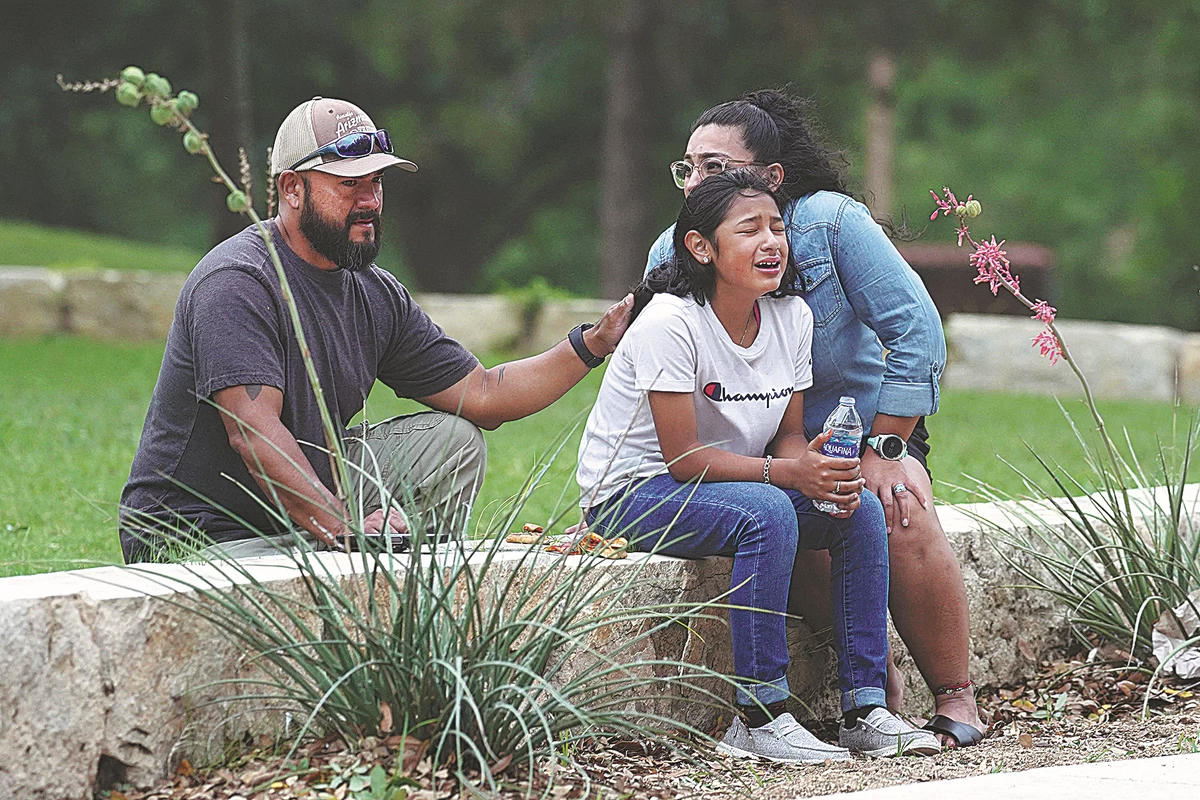 The above news was excerpted from china daily by China towel supplier Shenzhen City Dingrun Light Textile Import and Export Corp.Ltd, a company specialized in producing baby diapers, baby bibs, beach towel, blankets, bath towels, tea towels, compressed towels, microfiber towels etc.