Alibaba and Suning plan to set up an e-commerce firm
Debbie www.szdingrun.com 2016-10-20 14:45:36
Chinese e-commerce giant Alibaba Group Holding Ltd and retail giant Suning Commerce Group Co plan to invest 1 billion yuan to set up an e-commerce firm in Chongqing, a move that is likely to intensify their competition with JD.com Inc, China's second-largest e-commerce player.
Suning will invest 510 million yuan, gaining a 51 percent stake in the new joint venture, while Alibaba will pay 490 million yuan, owning a 49 percent stake, according to a statement issued by Suning on Tuesday evening.
The business scope of the new e-commerce firm covers services, wholesale and retail, and technological development and consulting.
Alibaba's online platform Taobao has acquired 1.861 billion shares from Suning for 28.2 billion yuan in June, making it the second-biggest shareholder of the country's largest home appliances retailer with a stake of just under 20 percent.
The new joint venture is expected to bring better synergy between two companies, combining Alibaba's online retailing assets with Suning's physical stores and distribution facilities to make buying consumer electronics and home appliances easier for consumers, analysts said.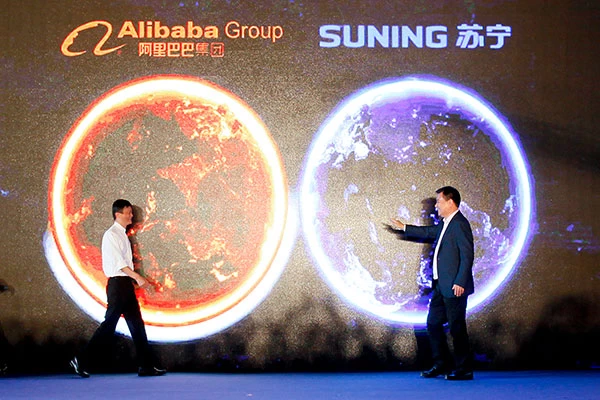 The above news was reproduced by China towel supplier Shenzhen City Dingrun Light Textile Import and Export Corp.Ltd, A company specialized in producing beach towel,Bath towels, tea towels, compressed towels, microfiber towels etc.