Beijing slams unfounded news reports about census
Leon Li 2021-05-13 10:03:00
Beijing on Wednesday rebuked unfounded reports by some Western media on the country's seventh national census, saying concocted rhetoric would be contradicted by facts and proved wrong.

Foreign Ministry spokeswoman Hua Chunying said some reports hyped up China's population growth rate, calling it a long-term "time bomb" and saying China faces a looming demographic crisis.

Hua said in a daily news briefing that she noted the so-called exclusive news in late April by the Financial Times, which said the delay to make the Chinese census public was that the total population of China was expected to be reported at less than 1.4 billion.

In fact, according to the National Bureau of Statistics, the population of the Chinese mainland maintained steady growth, reaching 1.41 billion in 2020, an increase of 5.38 percent from 2010.

"I wonder whether the FT will redress its errors after the release?" she asked.

"I wonder whether relevant media and reporters have realized that China's total population outnumbers that of the US and all European countries combined," she said.

"I do not know how relevant reporters can morph into demographic experts and sociologists and conclude that China faces a demographic crisis?" she added.

Hua said that statistics demonstrated some demographic structural contradictions, saying low fertility has become a universal problem faced by most developed countries and may also be a practical problem facing China in the future.

She quoted the chief of the NBS as saying that China would advance high quality development and formulate targeted strategies and policies on population.

In retrospect, the West has made a slew of judgments and forecasts at almost every critical phase of China's development over the decades, she said.

"We hope those who are obsessed with churning out various rhetoric can live a happy and healthy life like our Chinese do, to welcome and witness the realization of the Chinese dream," Hua said.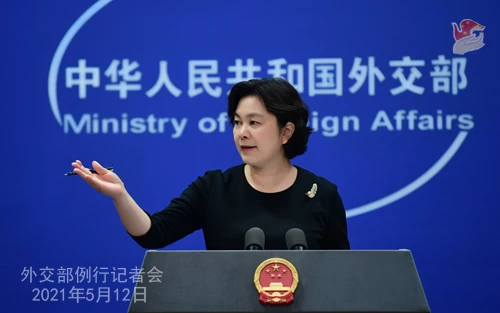 The above news was excerpted from china daily by China towel supplier Shenzhen City Dingrun Light Textile Import and Export Corp.Ltd, a company specialized in producing baby diapers, baby bibs, beach towel, blankets, bath towels, tea towels, compressed towels, microfiber towels etc.