Changshan shows the way to boost births
Leon Li 2023-08-31 16:37:33
Changshan county in East China's Zhejiang province has caught the attention of Western media outlets after the local government announced through its official WeChat account new subsidies to boost childbirths.
According to the release, anybody marrying for the first time in the county will get a one-time subsidy of 1,000 yuan ($137.45), while children born in local hospitals who have their hukou (household registration) in the county will get money until they turn 3, so long as they are not the first child of the family. The standard is 5,000 yuan a year for the second child of the family and 10,000 yuan a year for every third child of the family.
The results of this initiative are yet to be seen, but it seems this might work.
In order to boost people's willingness to have more than one child, subsidies in the form of cash are a good measure, as the cost of giving birth to and raising a child is very high in any modern society today. The family needs a bigger house to accommodate a new member, the mother needs to spend months preparing for the delivery and the couple needs to care for and nurture a young one, all of which costs money and the individuals' time.
The local government can shoulder some of the costs and inconvenience by promoting baby-care services or improving the conditions of kindergartens. But besides these services, some monetary support will greatly help young child-raising couples.
The subsidy for the second child and third child in Changshan can help parents cover part of the expenses such as hiring a wet nurse or buying clothes and other necessities. It might not be a huge sum but it shows the local government's determination to encourage more childbirths.
The local government in Changshan county has rightly identified new couples, as they are the ones who are most likely to be planning families, for the subsidies. More local governments should observe the results and consider following suit.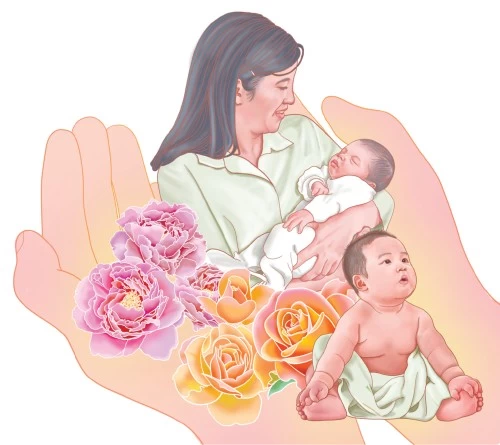 The above news was excerpted from china daily by China towel supplier Shenzhen City Dingrun Light Textile Import and Export Corp.Ltd, a company specialized in producing baby diapers, baby bibs, beach towel, blankets, bath towels, tea towels, compressed towels, microfiber towels etc.