Chinese Terracotta Warriors may be inspired by Greece
Debbie www.szdingrun.com 2016-10-13 15:33:30
According to the reports from BBC and US's National Geographic, archaeologists claim that the latest study has shown that the Terracotta Warriors and Horses in the Emperor Qinshihuang's mausoleum in China may be inspired by ancient Greeks.
BBC and National Geographic have shot a documentary based on these findings, which are derived from archaeologists' discoveries in the Emperor Qinshihuang's Mausoleum Site Museum.
Professor Lukas Nickel from the University of Vienna points out that the acrobat figurines recently found at the Qinshihuang tomb also support this theory.
He believes that the Greek sculptures introduced from Central Asia to the Qin Dynasty influenced Emperor Qinshihuang, and said, "I imagine ancient Greek sculptors may have been at the site to train the locals."
In addition, archaeologists found that the Qinshihuang tomb complex is much bigger than first thought thanks to new technology in detection, and may be around 98 square kilometers.
They also discovered the remains of a young woman, who may be one of the concubines of Qinshihuang. A young man's skull with a crossbow bolt embedded in it was also discovered, which is believed to belong to the Emperor Qinshihuang's eldest son.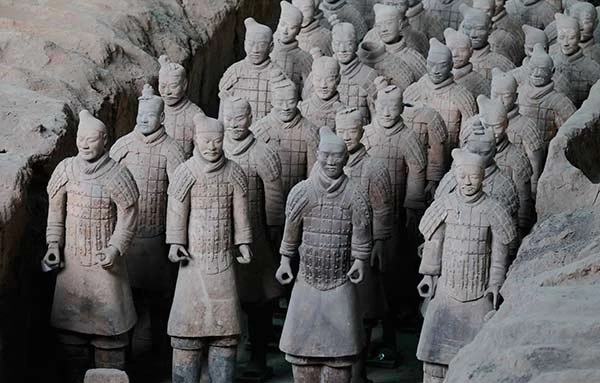 The above news was reproduced by China towel supplier Shenzhen City Dingrun Light Textile Import and Export Corp.Ltd, A company specialized in producing beach towel, baby bibs, blankets, Bath towels, tea towels, compressed towels, microfiber towels etc.