Ethnic groups moved by CPC exhibitions
Leon Li 2021-07-01 10:54:52
A delegation of representatives from ethnic groups across the country visited the Museum of the Communist Party of China in Beijing on Wednesday, one day ahead of celebrations for the CPC's 100th anniversary.

The delegation, organized by the National Ethnic Affairs Commission, consisted of 516 representatives of different ethnic groups from 31 provinces, autonomous regions and municipalities, as well as the Xinjiang Production and Construction Corps, the People's Liberation Army and the People's Armed Police Force. Many of them are national role models who have made contributions to national unity, poverty alleviation and the fight against COVID-19.

The museum, displaying permanent exhibitions on the Party's history, was recently opened to celebrate the Party's centenary. More than 4,000 original pieces, of which over 400 are national first-class objects-such as the national flag raised at the founding ceremony of New China in 1949 and the first full Chinese translation of The Communist Manifesto-are on display.

Rabten, from the Tibetan ethnic group in Sichuan province, shed tears when he toured the exhibitions. He said after seeing the history of the CPC's development that he felt very moved that he now enjoys a good life, which was not easy to come by.

As the head of a nursing home that cares for more than 80 elderly people, he said he had seen their lives improve and they now have abundant food and clothing. "Without the Party, there wouldn't be such a happy life," he said.

Dawa Phuntsok, head of Zada county in Ngari prefecture, Tibet autonomous region, said after looking at the pictures and objects one by one that he had "fully experienced" the historic achievements made by the CPC in the past century and felt "extremely proud".

He said the material well-being and spiritual life of people in his area have undergone remarkable changes and been greatly enriched. In one exhibition, he saw a section telling the story of how Tibet was liberated from serfdom and how local farmers started to have their own farmland.

"The CPC was born for the people, has served the people wholeheartedly and been determined to seek happiness for the people and contribute to the Chinese nation," he said.

"It was thanks to the CPC that Tibet has seen radical changes and achieved unprecedented progress, so Tibetan people are grateful to the Party from the bottom of their hearts," he added.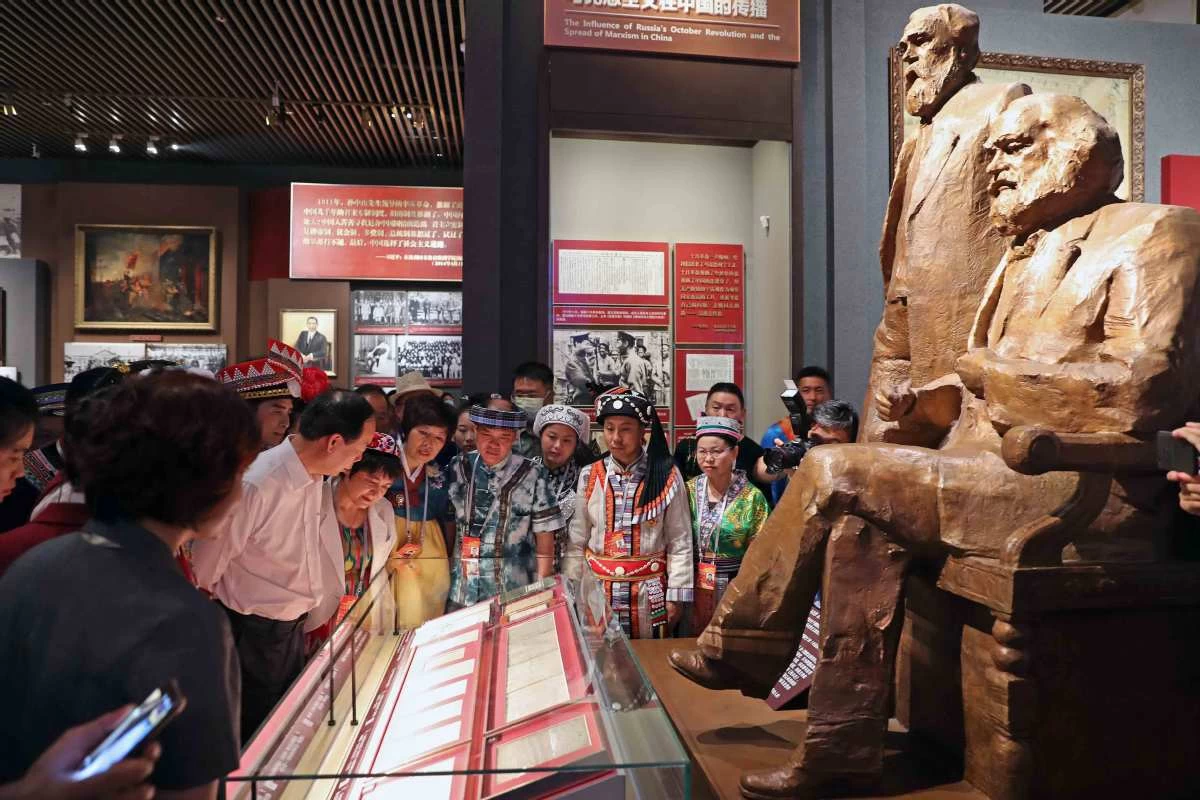 The above news was excerpted from china daily by China towel supplier Shenzhen City Dingrun Light Textile Import and Export Corp.Ltd, a company specialized in producing baby diapers, baby bibs, beach towel, blankets, bath towels, tea towels, compressed towels, microfiber towels etc.