Hand in hand through 13 years Awarding recognition lately
Tina 2017-11-07 14:30:27
Dingrun Light Textile obtain "Ten years Cooperation History Enterprise" from Alibaba
As a enterprise cooperation with Alibaba over 10 year,Shenzhen City Dingrun Light Textile Import And Export Co., Ltd accepetd the plaque award. This means as a excellent supplier of Alibaba in China,its efforts have been recongnized and confirmed by Alibaba.This is very big honour and every Dingrun people were proud of it.
The dingrun peoples look this thing as a new start. They will work harder and make deeper cooperation with alibaba.Make continued efforts to become alibaba more high quality suppliers and get a happy ending of a win-win situation.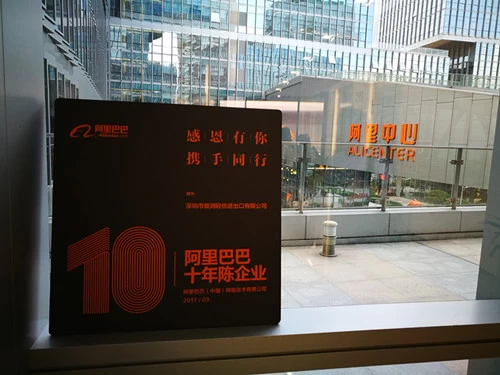 The above news was reproduced by China towel supplier Shenzhen City Dingrun Light Textile Import and Export Corp.Ltd, A company specialized in producing baby diapers,
baby bibs
, blankets,
Bath towels,
tea towels,
compressed towels
, microfiber towels etc.