Handbag sellers slash lineups as luxury demand wanes
Lisa 2016-11-01 17:08:01
The handbag industry, rocked by slowing department-store traffic and a shift away from purses by millennials, has a new mantra this holiday season: Do more with less.
Luxury retailers such as Nordstrom Inc, Bloomingdale's and Barneys New York are introducing far fewer styles of handbags this year as the critical Christmas season approaches.
The pressure on the industry has fueled speculation that companies like Coach Inc and Michael Kors Holdings Ltd should find merger partners rather than fighting it out alone.
Retailers are increasingly opting to differentiate themselves from competitors by introducing fewer new lines rather than swamping shoppers with too many choices, said Katie Smith, senior fashion analyst at Edited, a data-analytics company for the fashion industry.
In the three months through Aug 31, the number of new handbags introduced by Nordstrom and Bloomingdale's fell 23 percent and 3 percent, respectively, compared with an increase of 5 percent and 11 percent the year before, according to Edited, whose clients include Ralph Lauren Corp and luxury e-tailer Net-A-Porter.
Coach and Kate Spade & Co are cutting back on sales to department stores, trying to avoid the record promotions that have hurt their brand cachet. When luxury retailers begin releasing their earnings on Tuesday, attention will be focused on how successful they've been in curbing discounting and coping with waning handbag demand.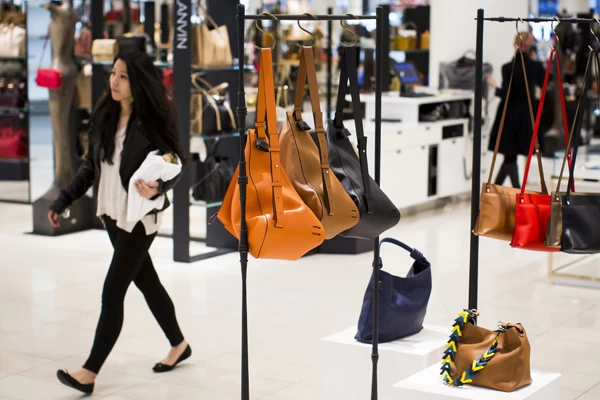 The above news was excerpted from china daily by China towel supplier Shenzhen City Dingrun Light Textile Import and Export Corp.Ltd, a company specialized in producing baby diapers, baby bibs, beach towel, blankets, bath towels, tea towels, compressed towels, microfiber towels etc.