Ministry: Industry sees best growth in three years
Jeffy 2017-07-26 11:06:57
China's industrial economy has maintained a momentum of steady and sound growth in the first half of the year as industrial output increased 6.9 percent on a year-on-year basis, the best performance in the past three years.

The growth rate is 0.9 percentage points higher than that in the same period last year, and the performance of enterprises continued to improve, with the main business income and profits growing by 13.5 percent and 22.7 percent in the first five months, said the Ministry of Industry and Information Technology on Tuesday.
Zheng said the ministry will increase its efforts to promote private investment and technical upgrading in industrial sectors, as well as push forward the establishment of a national manufacturing innovation center and smart manufacturing demonstration areas.

Zhang said the electronic and equipment manufacturing industries were leading the growth of industrial sectors as the output of the two sectors grew by 13.9 percent and 10.9 percent respectively in the first half.

Zhu added the industrial economy will maintain a growth rate of between 6 percent and 7 percent in the second half. 

Moreover, work on cutting overcapacity in the iron and steel sector accelerated with 84.8 percent of the yearly capacity-cutting target achieved in the first five months. The task of wiping out outdated steel production capacity was completed at the end of June.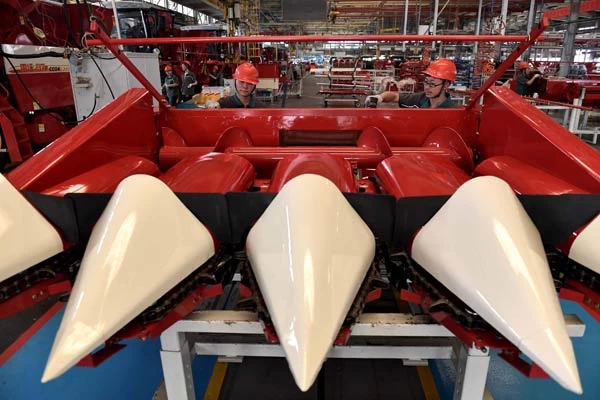 The above news was reproduced by China towel supplier Shenzhen City Dingrun Light Textile Import and Export Corp.Ltd, A company specialized in producing baby diapers, baby bibs, blankets,beach towel, bath towels, tea towels, compressed towels, microfiber towels etc.