Newly mature pandas enjoy happy time in tropical Hainan
Leon Li 2019-11-28 11:17:10
Tropical Hainan Island proves to be a happy home for pandas.

Two male pandas, Gong Gong and Shun Shun, are very much enjoying their home in Hainan Tropical Wildlife Park and Botanical Garden in Haikou, South China's Hainan province, with each gaining about 15 kilograms in weight since their arrival last November, said Lyu Yakui,director of the park's technical center.

The park arranged a big party on Saturday to mark their 6th birthday, attracting crowds of children.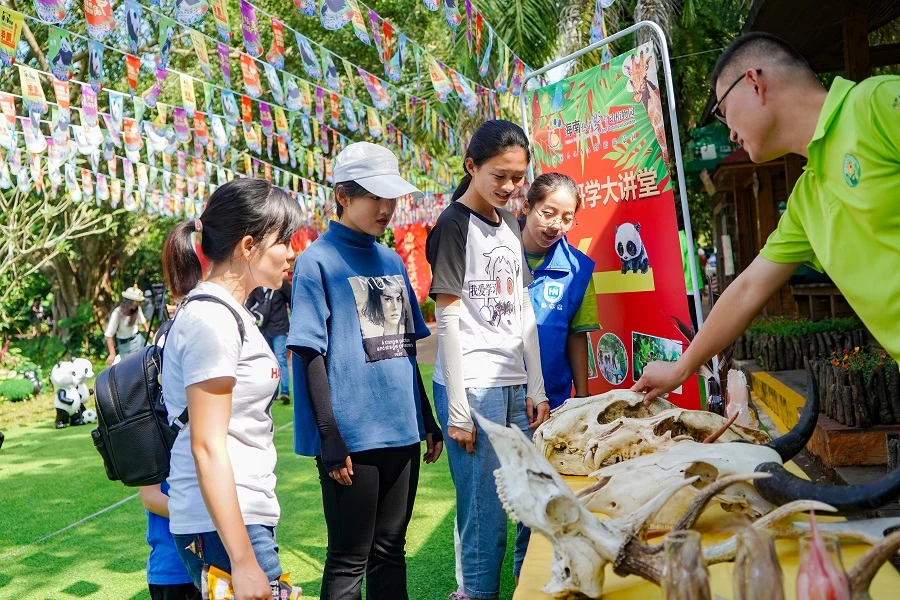 "Born of the same father but different mothers in Wolong Panda Base in Sichuan province, Gong Gong and Shun Shun are adapting well to the food, climate and environment at their new home on the tropical island, which is as spacious with over 1,000 square meters," Lyu said.

He said powerful ventilators and air conditioners have been installed to keep the panda pavilion cool, and dehumidifiers are employed to tackle the island's high humidity.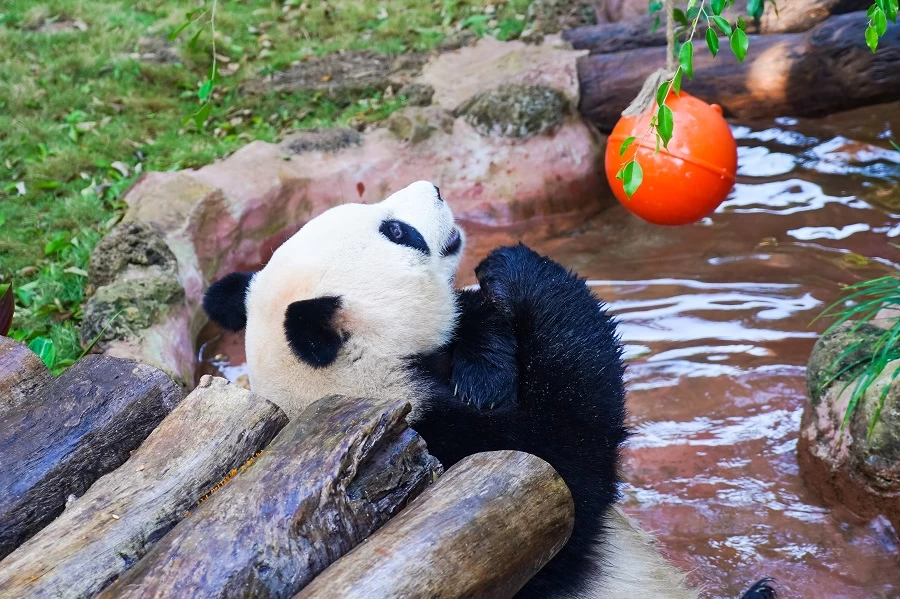 "We offer each panda 75 kilograms of fresh bamboo every day, about three times their daily need for food. Each panda has its own slide, toys and a swimming pool that is about 7 square meters, to make their daily life more enjoyable," Lyu said.

"Five keepers, who have received special training in Sichuan, plus one expert from the panda base, provide daily care and work out exquisite recipes – locally grown bamboo, steamed bread, carrots, apples , and many others, for the pandas," Lyu said, adding bamboo shoots sent from Wolong are their special favorites.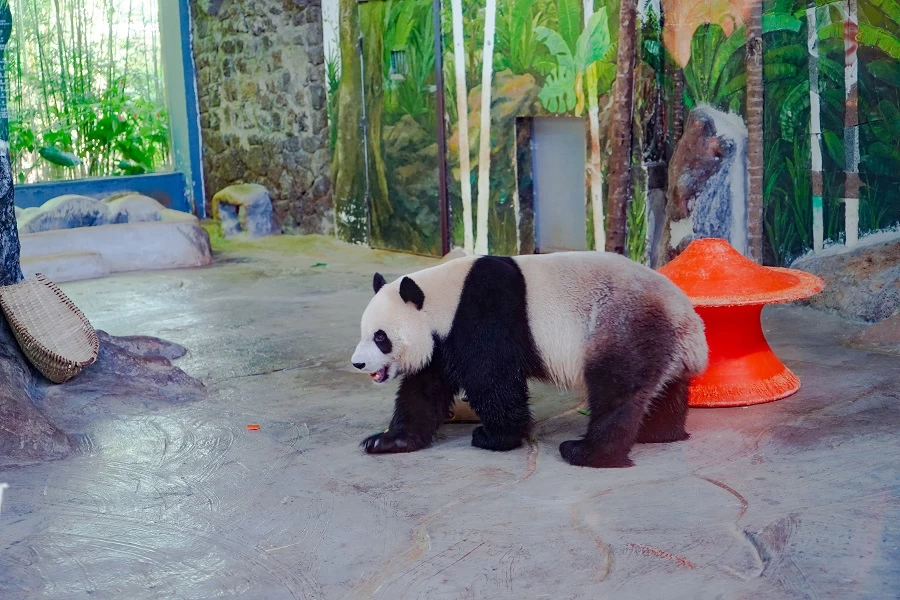 While the park is doing its best to ensure the pandas remain in a good mood, the cute creatures also brought a lot of fun for more than half a million tourists in the past year, according to data from park management.

Pandas mature at five and their average life span is about 25 - 30 years, according to experts at the park.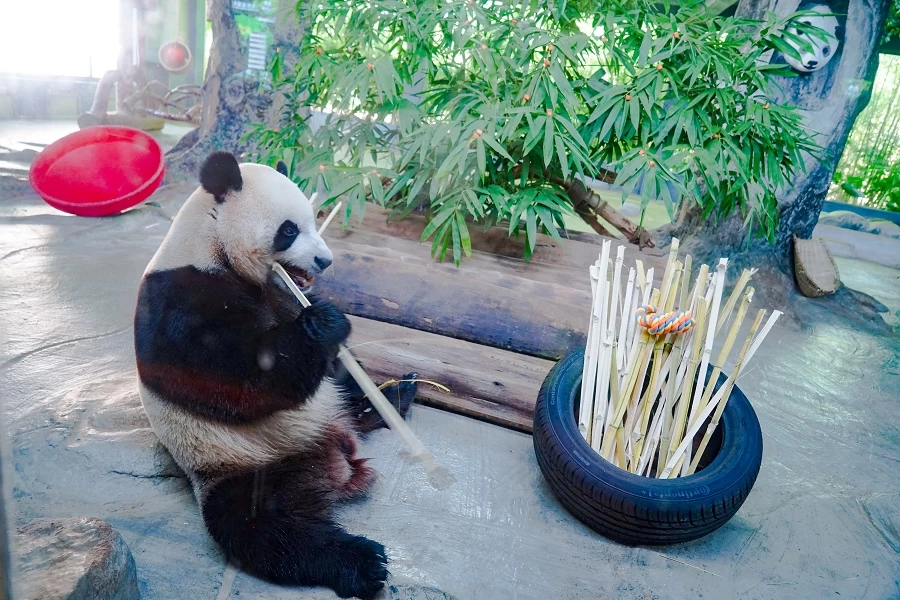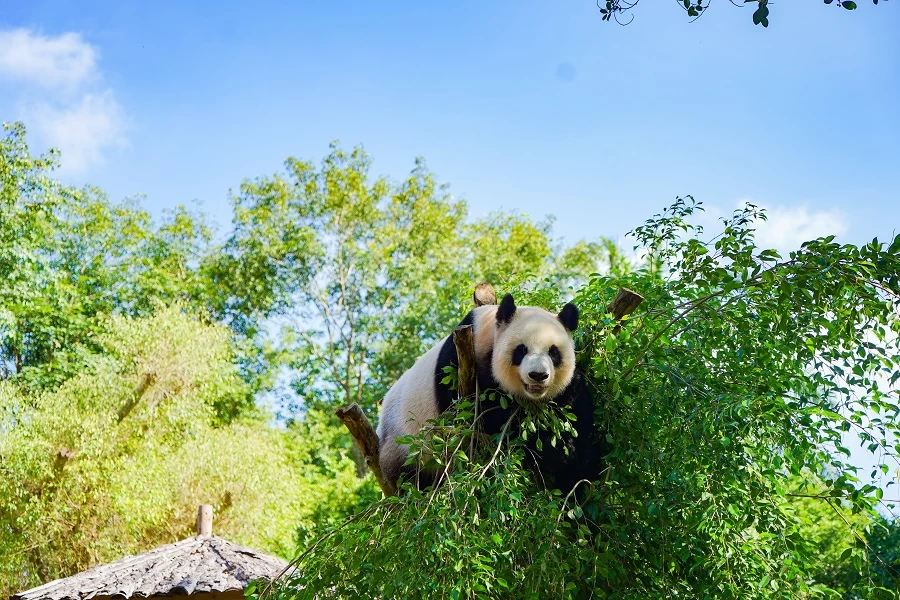 Panda Gong Gong offers a high profile welcome to visitors at Hainan Tropical Wildlife Park. Each of the panda brothers has its own outdoor playground, dotted with a swimming pool, slide, toys and trees.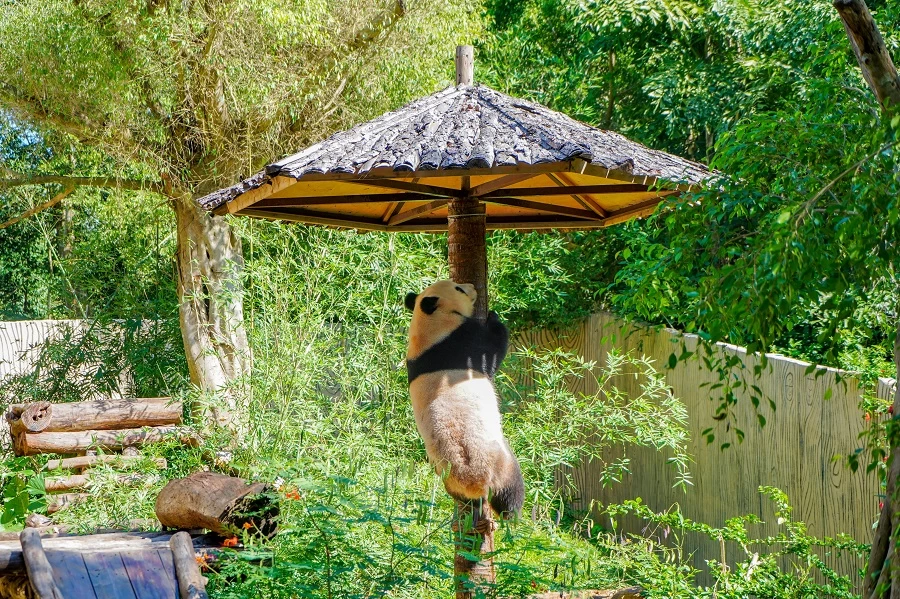 It's time for versatile Gong Gong's daily show at Hainan Tropical Wildlife Park.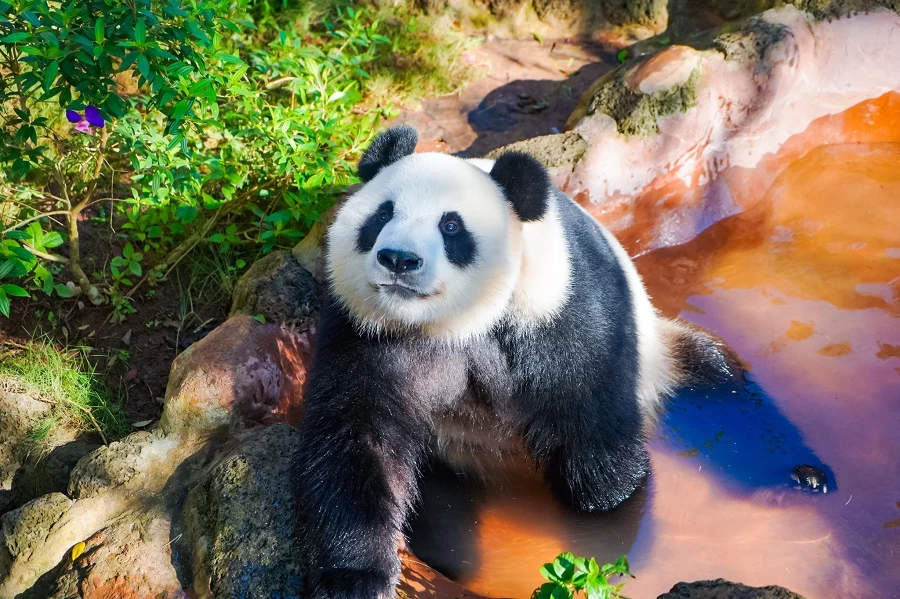 Gong Gong enjoys cooling down in a swimming pool at Hainan Tropical Wildlife Park.

The above news was excerpted from china daily by China towel supplier Shenzhen City Dingrun Light Textile Import and Export Corp.Ltd, a company specialized in producing baby diapers, baby bibs, beach towel, blankets, bath towels, tea towels, compressed towels, microfiber towels etc.