Regulators limit multiple stock accounts
Lisa 2016-10-18 17:28:45
A Chinese securities regulator has tightened regulation of illegal market activity by limiting each investor to a maximum of three stock accounts in the A-share market.
Industry experts said that the restriction on the number of stock accounts could be a "double-edged sword" for the securities market.
"The brokerage business of the securities firms might be negatively affected. But, it is necessary for the regulator to do something about the illegal market activities, including manipulation using multiple stock accounts," said an analyst at Huatai Securities Co Ltd, who asked for anonymity.
The China Securities Depository and Clearing Corp Ltd, a State-owned clearing service company, last Friday modified the rules, which previously allowed an individual investor to open up to 20 stock accounts.
The CSDC said the reason to restrict the number of stock accounts is to better regulate and monitor the activity in the stock market.
"The utilization rate for investors with more than three accounts is very low. The accounts have taken up too many technical resources," the company said in a statement.
The new regulation became immediately effective after the announcement by CSDC. The company said that investors can continue to use their existing accounts if they are properly registered and meet the real trading need.
The CSDC has established a so-called black list system to monitor irregular and illegal trading activities to enhance its regulation on stock accounts. It has fined more than 500 stock accounts, involving more than 70 investors, for irregular activities since it adopted a new policy last April to allow investors to have multiple stock accounts.
The Chinese securities regulator removed the "one person, one account" restriction last year to give investors greater freedom to manage their stock portfolios and switch among different brokerages.
The above text is an excerpt from CHINADAILY.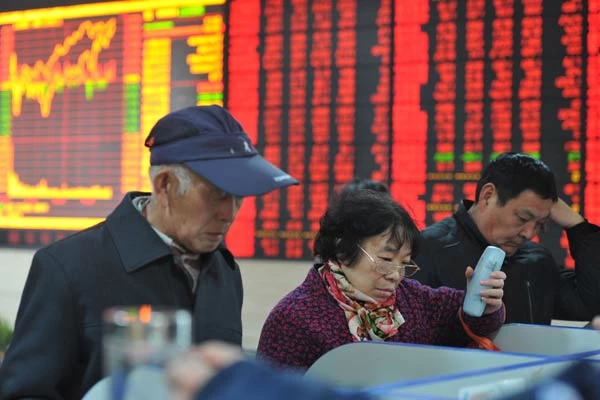 The above news was excerpted from china daily by China towel supplier Shenzhen City Dingrun Light Textile Import and Export Corp.Ltd, a company specialized in producing baby diapers, baby bibs, beach towel, blankets, bath towels, tea towels, compressed towels, microfibier towels etc.