Romania uses equations for jersey numbers
Freyja 2016-03-29 15:17:51
For fans who are going to watching the international friendly between Romania and Spain may need to get a calculators at hand.
In order to combat Romania's high school dropout rate and boost children's interest in math, the country's football federation has kickstarted a novel initiative - having players swap their standard kit numbers for mathematical equations.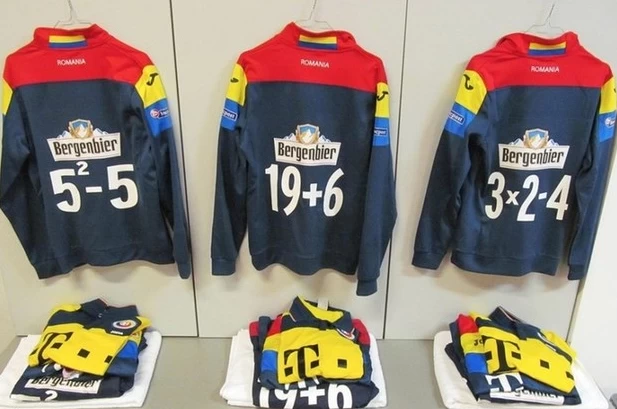 The recently devised concept for the squad numbers, printed on the back of training tops ahead of the clash against La Roja, was reinforced by a video shown at the Cluj Arena describing the measure.

The answer to the sum on the back of each player's shirt reveals their squad number.

"Football and mathematics are not mutually exclusive," said Romandian Football Federation president Razvan Burleanu. "We must look at sports and education as not only complementary but fundamental elements integrated in the training and perfection of children."

The friendly ended 0-0, which was part of their preparations for Euro 2016, where they face France, Switzerland and Albania in Group A.