Squares Printed Baby Cloth Diapers / Nappies For Newborns 80cm*80cm
Jason 2017-11-20 16:26:53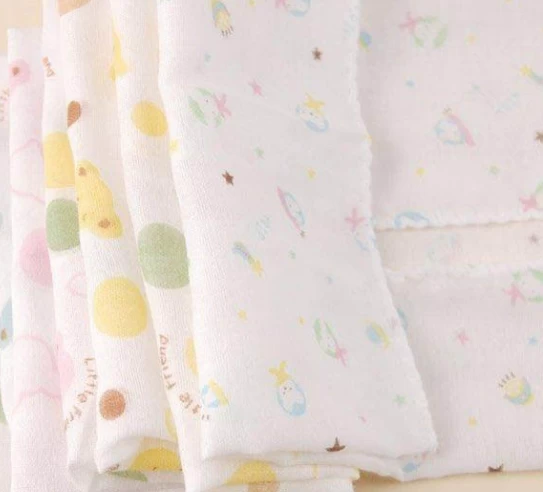 The 100% cotton baby cloth diaper can be folded many different ways,so every mother can find waht works best for her baby. When folded into a strip,they make a very absorbent liner that can kkep moisture for several hours.Hence they are suitable liners for the night when diaper is checked and changed very often.
Features
Provide more affordable textile products and perfect service
Various fabrics, colors, designs, styles and size are available, OEM service is available.
Good absorption and easy to use and dry, has an excellent color fastness
The 100% cotton muslin are tender to touch and super soft for babies' delicate skin
Durable, easy to wash,dry, no smell

Competitive advantage
Independent production, printing and packing department
Soft, safe and breathable, protect babies from diaper rash
Excellent technique and skilled workers
Non disposable, not only save a bunch of dollars but also be friendly to enviroment
Washable, easy washing and fast drying
Good absorption and easy to use and dry
Have a long-term cooperation with carrier and big discount from forwarder

For further information about our products,pls feel free to contact with me!

As a professional towels' manufacturer in China,we specialize in producing and exporting all kinds of towels , Beach Towel , Bath Towel , Microfiber Towel , Baby Hooded Towel , Poncho Towel , Face Towel , Hand Towel , Hajj Ihram Towel , Baby Cloth Diaper and other light textile for more than 10 years.