Supper Soft Cute Custom Microfibe Face Towels Easy Dry AZO Free
Tina 2017-11-29 11:05:54
          Supper Soft Cute Custom Microfibe Face Towels Easy Dry AZO Free
Product Overview
Ultra soft, non-abrasive microfiber cloths will not scratch paints, coats or other surfaces.
Cleans with or without chemical cleaners, leaves lint and streak free results.
This cute face towel is designed for multiple uses daily. Ideal for backpacking, travel, boating camping, swimming, sports etc.
Gentle to the skin, very soft, non sticky feeling than general microfiber.
Production Description
Microfiber is the best and safest way to clean, dry, polish or remove any detailing products. Microfiber is a must for any detailing enthusiast as well as Professionals. We have searched for only the Finest and best constructed cloths, towels and mitts available for our customers. Many of our new towels also come with no annoying tags to be removed. 
Competitive advantage
Our existing sample can be freely provided
Appointed professional towel supplier for Disney , Johnson , Coca-Cola , Wal - Mart for more than 10 years
Compliance with international safety certification, the products meet the national standards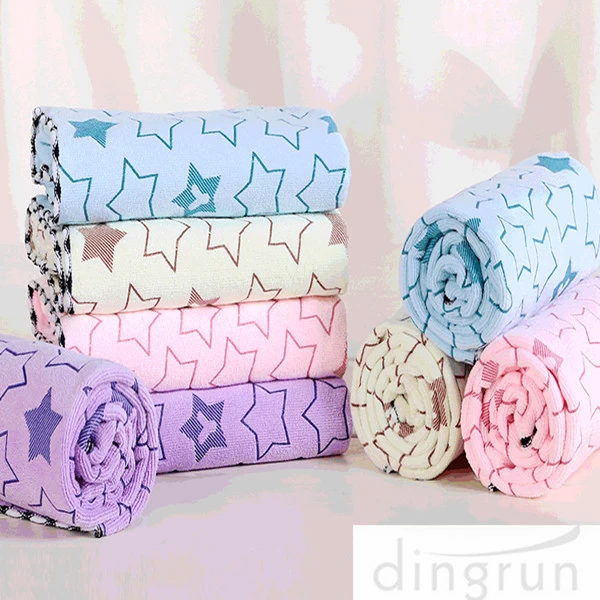 The above news was reproduced by China towel supplier Shenzhen City Dingrun Light Textile Import and Export Corp.Ltd, A company specialized in producing
baby diapers,
baby bibs,
blankets
, Bath towels, tea towels,
compressed towels,
microfiber towels etc.