Water level of nation's largest salt lake rises
LISA 2017-03-07 18:38:05
XINING-The water level of China's largest inland saltwater lake has risen over the past decade due to abundant rainfall and rising temperatures, according to a recent survey.
The average annual water level at Qinghai Lake's hydrological station in Northwest China's Qinghai province rose 1.66 meters over the past 10 years.
The rising water level is the result of increased precipitation and meltwater from nearby glaciers and highland snow, according to Dai Sheng, an engineer with the provincial climate center.
Average annual precipitation increased to 421.8 millimeters between 2005 and last year, from 358.8 millimeters between 1961 and 2004, Dai said, adding that an improved ecosystem and vegetation also helped maintain water in the Qinghai Lake basin.
The surface area of Qinghai Lake also expanded to 4,429.3 square kilometers in September, an increase of 169.7 sq km from the same period in 2004, according to a geographical survey in the province.
Qinghai Lake plays an important role in the ecological security of the Qinghai-Tibet Plateau. The lake had been shrinking since the 1950s, but the combined effects of conservation and changes in the regional climate helped turn things around from 2005 onward.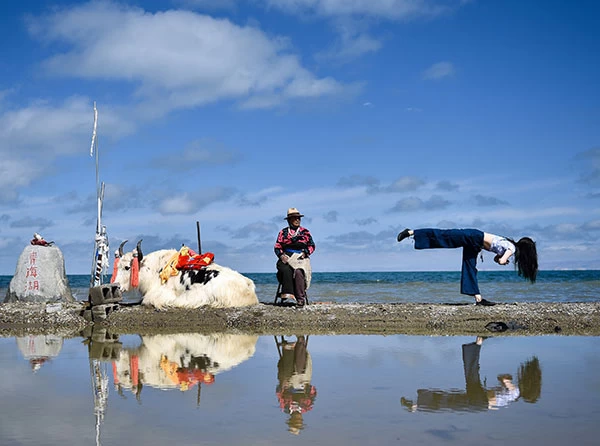 The above news was excerpted from china daily by China towel supplier Shenzhen City Dingrun Light Textile Import and Export Corp.Ltd, a company specialized in producing baby diapers, baby bibs, beach towel, blankets, bath towels, tea towels, compressed towels, microfiber towels etc.