World's Longest and Highest Glass Bridge
Debbie www.szdingrun.com 2016-09-29 15:37:44
The world's longest and highest glass bridge, Zhangjiajie Grand Canyon Glass Bridge opened to the public on August 20, 2016. It offers a way to enjoy a panoramic view of the stunning Zhangjiajie Grand Canyon — if you dare to walk on it!
Tourists walk on the newly opened glass bridge, which offers visitos the amazing view of the "heaven-linking Avenue", the twisting mountain road from the foot of the Tianmen mountains to the Tianmen Cave, in Zhangjiajie scenic area in Hunan province on Aug 1, 2016.On a ledge hundreds of feet in the air, the best way to avoid anxiety can also be the hardest to stick with: Don't look down. As long as you keep your eye s up, you won't know how high you stand. In recent years, a trend of glass-bottomed structures has swept across the world.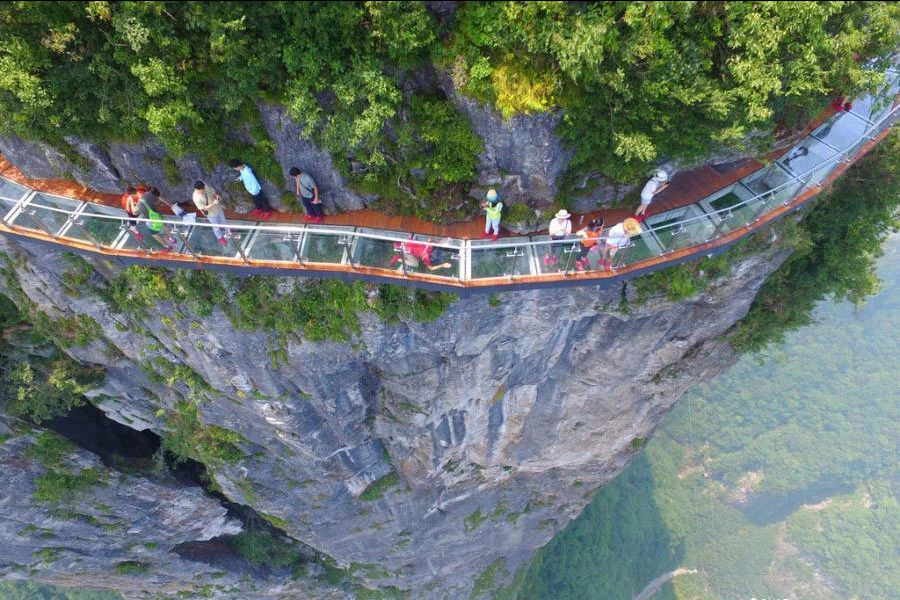 The above news was reproduced by China towel supplier Shenzhen City Dingrun Light Textile Import and Export Corp.Ltd, A company specialized in producing beach towels, baby bibs, blankets, Bath towels, tea towels, compressed towels, microfiber towels etc.