Young people seen as key to Africa's growth
Leon Li 2022-06-17 16:28:20
As part of Africa's COVID-19 recovery strategy, it should invest in its young people and in digital technology resources, which experts said would offer a solution for unlocking a new era of intra-African trade and growth.
According to the United Nations, Africa has the youngest population in the world, with 70 percent of people in sub-Saharan Africa being younger than 30.
The UN recognizes the continent's young people as critical to the success of the African Continental Free Trade Agreement, which took effect at the beginning of last year, and has called for their empowerment and involvement in policy formulation and implementation.
The African Export-Import Bank, also known as Afreximbank, likewise called on Tuesday for an increase in intra-African trade and financing, with the continent's young people and technology resources playing crucial roles.
Benedict Oramah, president and chairman of Afreximbank, said industrial revolutions seen in other countries were largely attributed to a young and capable workforce.
"It is our view that the youth will be the catalytic force for the realization of the continental agenda. This asset in our hands is perhaps the greatest resource, an asset much more valuable than all the oil and mineral resources," Oramah said in a speech at the ongoing 29th Annual Meetings of Afreximbank in Cairo, Egypt.
"The African youth are beginning to make significant contributions to economic transformation across the continent," he added.
Oramah said Africa should turn to its own resources, driving investment and development by leveraging Africa's human capital and technological potential, in order to accelerate intra-African trade and commerce.
Young people are poised to make giant strides in a single continental market and could become the drivers of the continent's integration and intra-African trade, Oramah said.
"Policies that give them intellectual property protection, ease the cost of doing business as well as improve access to the single African market will unleash their entrepreneurial drive," he added. "A vibrant single market will open a new vista of opportunities that will broaden the choices available to the youth and empower them to reach their potential."
Oramah said the continent will achieve intra-African trade expansion and market growth by focusing on capacity building, skills transfer and the uplifting of the domestic workforce, while at the same time injecting capital into small and medium-sized African enterprises and startups.
NJ Ayuk, executive chairman of the African Energy Chamber, said, "It is time for us to position the youth at the forefront of the continent's development, and only then will we be able to witness unprecedented growth."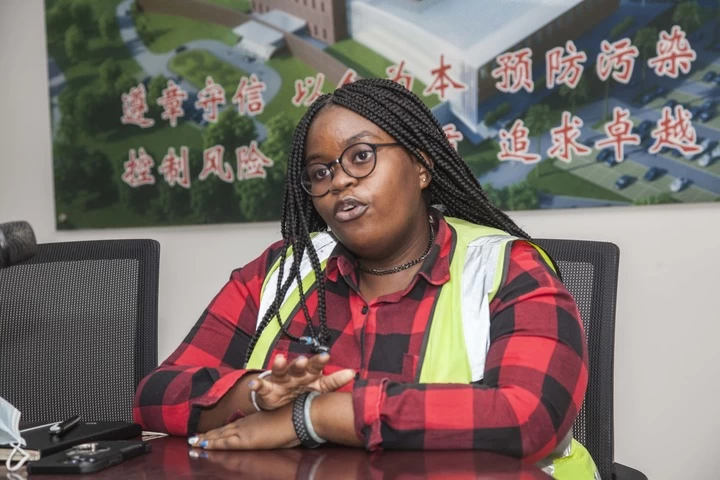 The above news was excerpted from china daily by China towel supplier Shenzhen City Dingrun Light Textile Import and Export Corp.Ltd, a company specialized in producing baby diapers, baby bibs, beach towel, blankets, bath towels, tea towels, compressed towels, microfiber towels etc.