Animals also enjoy mooncake
Jason 2014-09-08 10:21:08
Celebrations for Mid-Autumn Festival, which falls on Sept 8 this year, include eating the round-shaped confectionaries during family reunions.

The traditional mooncake gifts to mark the festival had gradually evolved into elaborately wrapped and expensive opportunities for people to present them to recipients whom they wished to build or maintain good relationships with.

This year we found this festival interesting.A giant panda reaches for mooncake-shaped fodder at the Yunnan Wild Animal Park in Kunming city, Yunnan province, Sept 4, 2014.We found animals also enjoy mooncake.
The above information was reproduced by Shenzhen Dingrun Light Textile Import and Export Corp.Ltd, a company specialized in producing beach trowels, kids hooded towels, cotton washable baby diapers, compressed towels and blankets.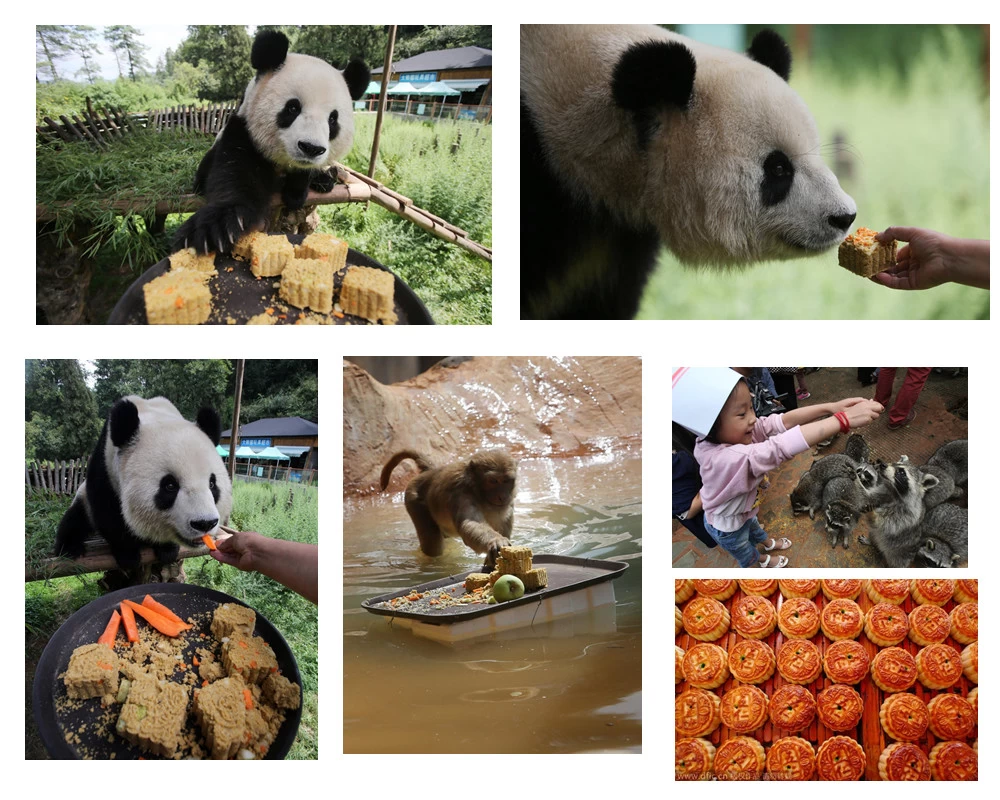 Shenzhen Dingrun Light Textile Import and Export Corp.Ltd,beach trowels, kids hooded towels, cotton washable baby diapers, compressed towels and blankets,Mid-Autumn Festival, mooncake