51 new cases reported in Hebei
Leon Li 2021-01-07 10:53:53
The COVID-19 outbreak in Hebei province is still developing and the situation is serious, experts said, calling for more decisive and strict measures to contain the virus.

Hebei has reported new local cases for five consecutive days since the outbreak started over the weekend. The provincial health commission reported on Thursday another 51 confirmed cases and 69 asymptomatic carriers, bringing the province's total confirmed cases to 90.

Of the newly confirmed cases, 50 come from Shijiazhuang, the provincial capital, and one is from Xingtai.

"Villages should identify, report, isolate and treat cases as early as possible, so as to cut off the transmission," Wu Hao, an expert at the National Health Commission's Advisory Committee for Disease Control and Prevention, said in a news report by cnr.cn.

Compared with cities, villages are more vulnerable to outbreaks, because the medical conditions there are not as good, publicity is limited and there are more elderly people and children, whose health awareness is relatively low, he added.

To lower the risk of virus spread, all communities and villages in Shijiazhuang, the provincial capital, have been under closed-off management since Wednesday morning.

The city has also suspended major transport links with outside areas, including long-distance buses and expressways and banned gatherings. People are urged to cancel or delay weddings. Passengers taking trains or flights must have a negative nucleic acid test result within three days of departure.

Citywide testing for all 10.39 million residents in Shijiazhuang started on Wednesday. As of 5 pm, 2 million samples had been collected and 600,000 of those samples had been tested, with seven testing positive for the virus.

The provincial health commission in Hebei has sent about 1,000 medical workers from other cities to Shijiazhuang as of Wednesday to support its fight against the outbreak, Zhang Dongsheng, deputy head of the Shijiazhuang health commission, said at a news conference on Wednesday, adding that another 2, 000 medical workers will arrive in the city on Thursday.

"Strict controls should be put on the movement of people in Shijiazhuang and Xingtai," said Ma Xiaowei, minister of the National Health Commission. Leading an expert team, he arrived in Shijiazhuang on Tuesday to support the province's anti-virus work.

On Wednesday, Changji prefecture in the Xinjiang Uygur autonomous region reported an asymptomatic carrier from Shijiazhuang. Meanwhile, Xi'an, Shaanxi province, has detected nine residents as contacts of a confirmed case in Shijiazhuang and all are under quarantine.

Pang Xinghuo, deputy head of the Beijing Center for Disease Control and Prevention, said that residents who had been to Shijiazhuang and Xingtai since Dec 10 should report to their communities and workplaces for further epidemic control and prevention measures.

Liaoning and Heilongjiang provinces reported one confirmed case each on Wednesday, according to the National Health Commission.

Guangdong province detected a coronavirus variant found in South Africa on Wednesday, the first such discovery in the country, that had already identified several cases of another variant that is spreading rapidly in the United Kingdom.

Du Juan in Beijing contributed to this story.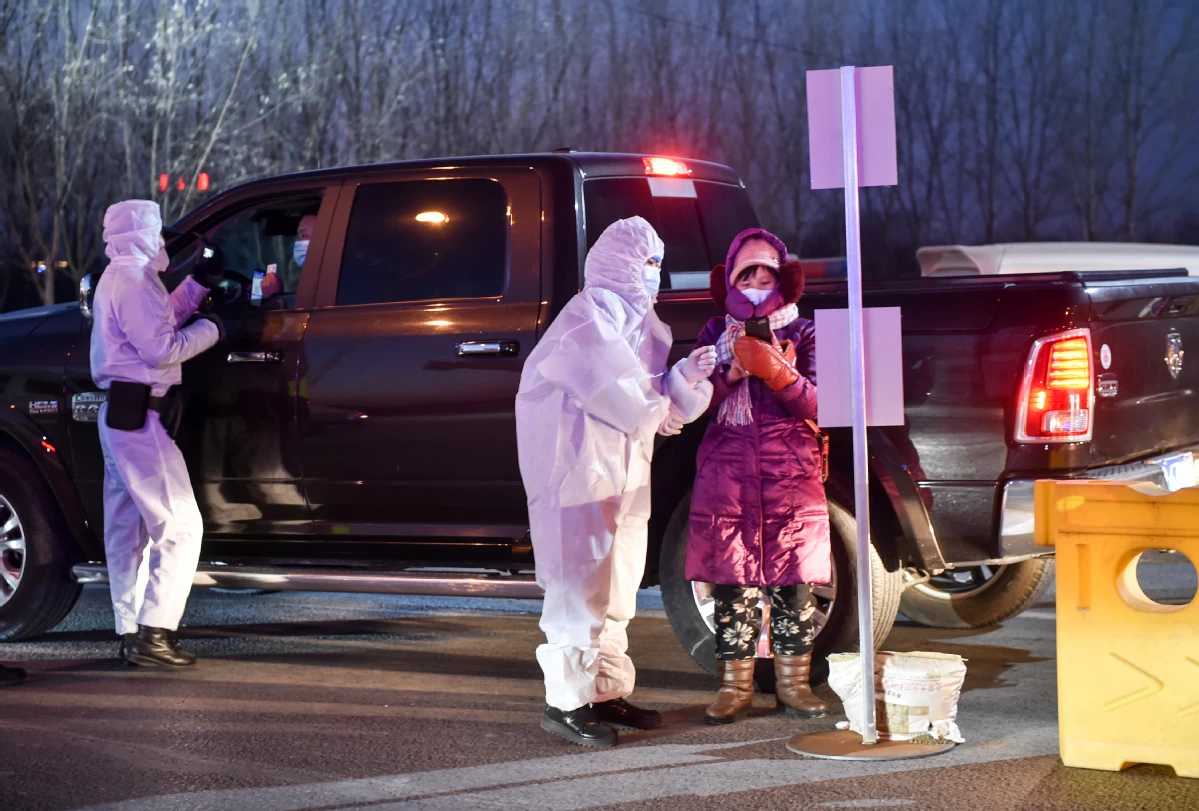 The above news was excerpted from china daily by China towel supplier Shenzhen City Dingrun Light Textile Import and Export Corp.Ltd, a company specialized in producing baby diapers, baby bibs, beach towel, blankets, bath towels, tea towels, compressed towels, microfiber towels etc.