WHO team for virus origin-tracing arrives in Wuhan
Leon Li 2021-01-15 17:42:29
An international expert team from the World Health Organization arrived in Wuhan, Hubei province, on Thursday to work with its Chinese counterparts on origin-tracing and scientific research of the novel coronavirus.
The team landed at Wuhan Tianhe International Airport on Thursday morning, where they received throat swab and serum antibody tests for the coronavirus before going into a 14-day quarantine, according to China Global Television Network.
Foreign Ministry spokesman Zhao Lijian said at a regular news briefing in Beijing on Thursday that, during their quarantine, the WHO experts will have exchanges via video link with Chinese scientists and medical experts.
All of the team members had multiple tests for COVID-19 in their home countries before traveling.
The WHO confirmed the arrival of the international team of 13 scientists in Wuhan in a post on social media, which also said that another two scientists are still in Singapore to be retested after they tested positive for antibodies associated with COVID-19.
Before the visit, WHO expert teams on origin-tracing of the novel coronavirus had visited China twice, in February and July, at China's invitation. The two sides have kept exchanging information on the latest progress in origin-tracing and worked together to formulate a plan on cooperation with China under a broader plan for global cooperation on origin-tracing of the virus.
WHO Director-General Tedros Adhanom Ghebreyesus said at an earlier media briefing that he was pleased that the team, with members from countries including the United States, Russia and Japan, would travel to China for joint scientific research on origin-tracing with its Chinese counterparts.
"Scientific evidence will drive hypotheses, which will then be the basis for further, longer-term studies," he said."This is important not just for COVID-19, but for the future of global health security and to manage emerging disease threats with pandemic potential."
It will be a very difficult task to find the origin of the novel coronavirus, and no significant progress has been made over the past year, some experts have said.
Although some of the earliest COVID-19 cases were reported at Huanan Seafood Market in Wuhan in December 2019, no evidence was found to link the market with the origin of the coronavirus, despite great efforts by Chinese researchers to find an answer, Gao Fu, director of the Chinese Center for Disease Control and Prevention, said in an earlier interview.
The latest research and discoveries about earliest cases of the virus in some other countries have pointed to the possibility that the virus may have existed in nature for a long time before the earliest COVID-19 cases were reported, he said.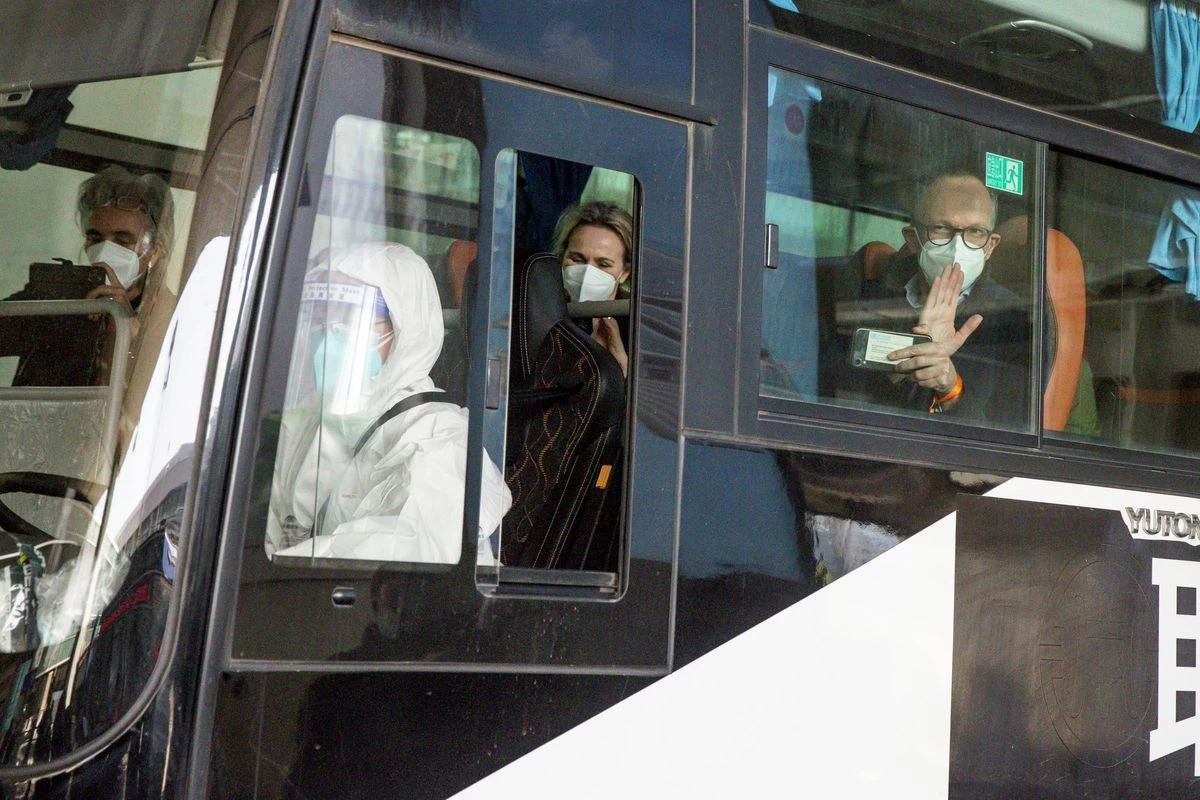 The above news was excerpted from china daily by China towel supplier Shenzhen City Dingrun Light Textile Import and Export Corp.Ltd, a company specialized in producing baby diapers, baby bibs, beach towel, blankets, bath towels, tea towels, compressed towels, microfiber towels etc.