Congratulations Shenzhen City Dingrun Light Textile Import And Export Co., Ltd. won the pride of Gua
Tina 2017-11-03 14:14:52
On September 8, 2017, Shenzhen City Dingrun Light Textile Import And Export Co., Ltd won the pride of Guangdong Province "Keep contracts Regard Credits" of 2016 . This award was jointly issued by Guangdong Administration for Industry and Commerce and Shenzhen market supervision and Administration Bureau. There are total 164 enterprises were honored with this award in Guangdong.
"Keep contracts Regard Credits" is a certificate issued by the local industrial and commercial bureau which prove that the enterprise on the contract execution and contract performance has a good record. If enterprise own this certificate or plaque,it full show the enterprise has the integrity and credibility.
"Man can not surive without belief. Nothing can be done without faith" .The good credit is the brand of enterprise. Only have this,the enterprise had to get approval from customer and market.Also to increase market competitiveness. Like the Dingrun
Microfiber towel
,
beach towel
,hight quality win more customer favour.
Dingrun light textiles will continue to work hard and work together with industry colleagues, to safeguard social economic order, promote the healthy development of the industry, contribute their strength.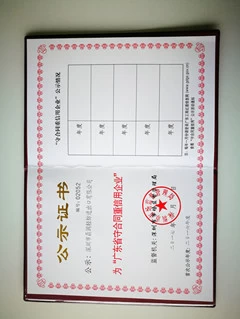 The above news was reproduced by China towel supplier Shenzhen City Dingrun Light Textile Import and Export Corp.Ltd, A company specialized in producing
baby diapers
, baby bibs, blankets,
Bath towels
, tea towels, compressed towels, microfiber towels etc.