Diplomats laud CPC's governance
Leon Li 2021-06-17 09:34:11
Foreign envoys have hailed the Communist Party of China's successful governance of the country as well as its contributions to promoting world peace and development, after visiting the Site of the First National Congress of the CPC in Shanghai on Wednesday.

During the visit, organized by the International Department of the CPC Central Committee, ambassadors to China from more than 40 countries learned about how the Party developed from its birth in Shanghai in 1921 and how it has since led the country and its people to where they are today.

Albanian Ambassador to China Selim Belortaja said he feels "very special" when visiting the CPC's birthplace. He said that many Eastern European countries, including Albania, previously were politically similar to China, but no country was as successful as China.

"When we say 'successful', this is the reality that shows this success. China is functioning very well in all aspects, even compared to some highly developed countries," Belortaja said.

"If you fly over China, you see the infrastructure of China, which is amazing and very impressive. The role of the Communist Party of China in all these achievements is obvious."

Milia Jabbour, the ambassador of Lebanon to China, said that the CPC is the "backbone" of modern China as it developed from a small party with dozens of members into the world's largest ruling political party with more than 91 million members.

"It has led China to develop through consistent reform and opening-up and made spectacular achievements. This is something we cannot see elsewhere. That's why I think everybody now is very interested to see the Chinese experience," Jabbour said.

She suggested people should learn more about the history of the CPC and China. "This is very important because we have real stories here. So seeing by your own eyes, it's completely different from listening to what others might say. You can compare the two versions and see on the ground what the truth is in China."

Baudelaire Ndong Ella, Gabonese ambassador to China, said he was impressed by the CPC's strong commitment to staying true to its mission and its people-centered development philosophy.

"The CPC always reminds its members to 'never forget why you began'. That's very important. I think that's why until now China is always progressing," he said, adding the CPC also focuses on the well-being of the Chinese people, has eliminated absolute poverty nationwide and keeps making efforts to enable the people to live a better life.

He also praised the CPC's great contributions to other countries, particularly in the fight against the ongoing COVID-19 pandemic.

"We received vaccines, we received medical support, and most of the countries in Africa received them from China. Can you imagine one country helping almost one entire continent and providing its support to most of the countries in the world?" the Gabonese diplomat added.

"And the CPC's important contribution to the world is President Xi Jinping's vision of building a community with a shared future for mankind. That is very important."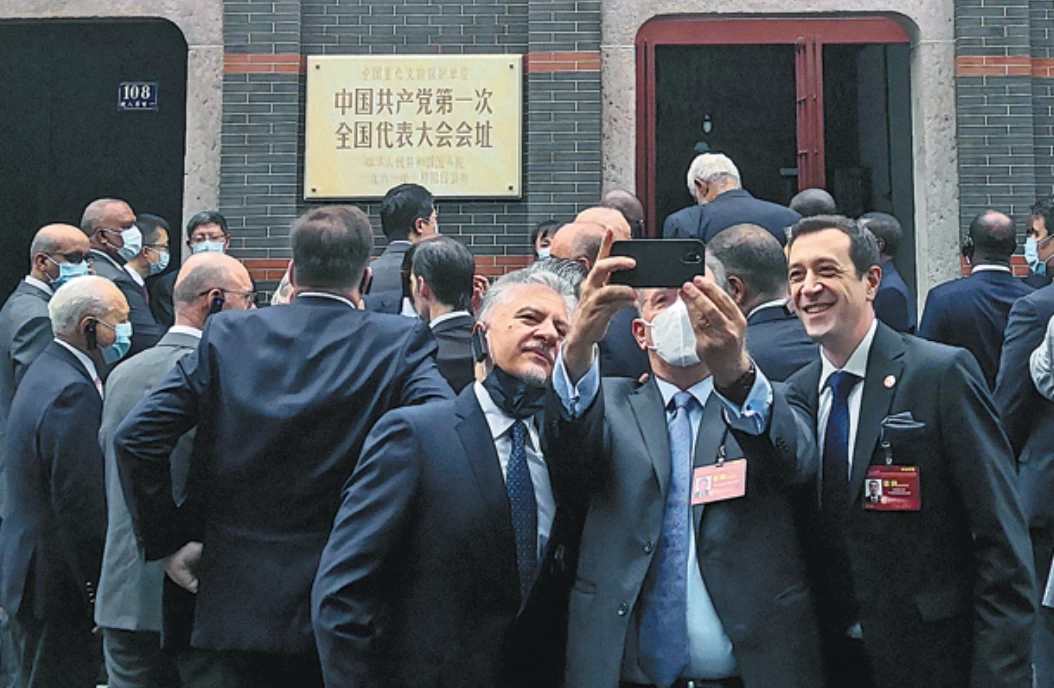 The above news was excerpted from china daily by China towel supplier Shenzhen City Dingrun Light Textile Import and Export Corp.Ltd, a company specialized in producing baby diapers, baby bibs, beach towel, blankets, bath towels, tea towels, compressed towels, microfiber towels etc.