Hong Kong welcomes mainland medical staff
Leon Li 2020-08-29 09:35:05
Doctors and nurses arrive to help with free citywide testing for COVID-19
Hong Kong's leader and residents on Friday welcomed the arrival of 164 mainland doctors and nurses enlisted to assist with the city's massive coronavirus testing, which is open to online registration on Saturday.
The medical professionals joined 60 others who had arrived earlier in Hong Kong from the mainland to help roll out a voluntary testing program, free of charge to the city's 7.5 million residents.
Before inspecting laboratories set up at Sun Yat Sen Memorial Park Sports Centre, where millions of swab samples are expected to be tested, Chief Executive Carrie Lam Cheng Yuet-ngor expressed her thanks to members of the mainland medical team, which made possible the citywide testing.
According to Lam, the central authorities can arrange up to 600 mainland medical workers, if needed, to facilitate lab testing during the two-week campaign that starts on Tuesday.
The massive community testing, by discovering asymptomatic patients, can boost a return to normal social and economic activities people have been hankering for, said Lam.
Hong Kong reported 13 new COVID-19 cases on Friday, the third-lowest daily caseload since July 5, when the city's third wave of infections started. The overall tally stood at 4,768.
A 91-year-old man and a 76-year-old man, both suffering chronic illnesses, died on Friday, pushing the city's coronavirus-related deaths to 83.
Friday's new cases included 10 local infections, three of which were untraced, deepening worries over asymptomatic patients left in the community.
A total of 141 temporary swab collection sites have been set up, mostly at stadiums, community halls and government schools across the city, Secretary for the Civil Service Patrick Nip Tak-kuen said when unveiling details on Friday.
He reassured that strict infection control measures, such as ventilation, disinfection and temperature screening have been in place at these facilities to reduce infection risks.
Residents who test negative for the coronavirus will receive their results via text message within three days of swab collection, while those with positive readings will get a call from the Department of Health before being sent to public hospitals.
Nip urged Hong Kong people, especially high-risk groups such as senior citizens and domestic helpers, to register for the free testing. But he cautioned that those who have already developed symptoms should visit doctors rather than go for the tests.
More than 6,000 local medical professionals have been recruited to collect swab specimens, while 4,000 current or retired civil servants are ready to help with support work, according to Nip.
Also on Friday, Secretary for Education Kevin Yeung Yun-hung wrote an open letter to the city's principals, teachers, students and their parents, calling on them to sign up for free tests. He hoped that schools can reopen as soon as possible.
Speaking on a public radio program on Friday, Halina Poon Sukhan, chairwoman of the Hong Kong Subsidized Secondary Schools Council, quoted education officials as saying face-to-face classes will not resume before Sept 14 and the Education Bureau needs two more weeks to examine the local outbreak.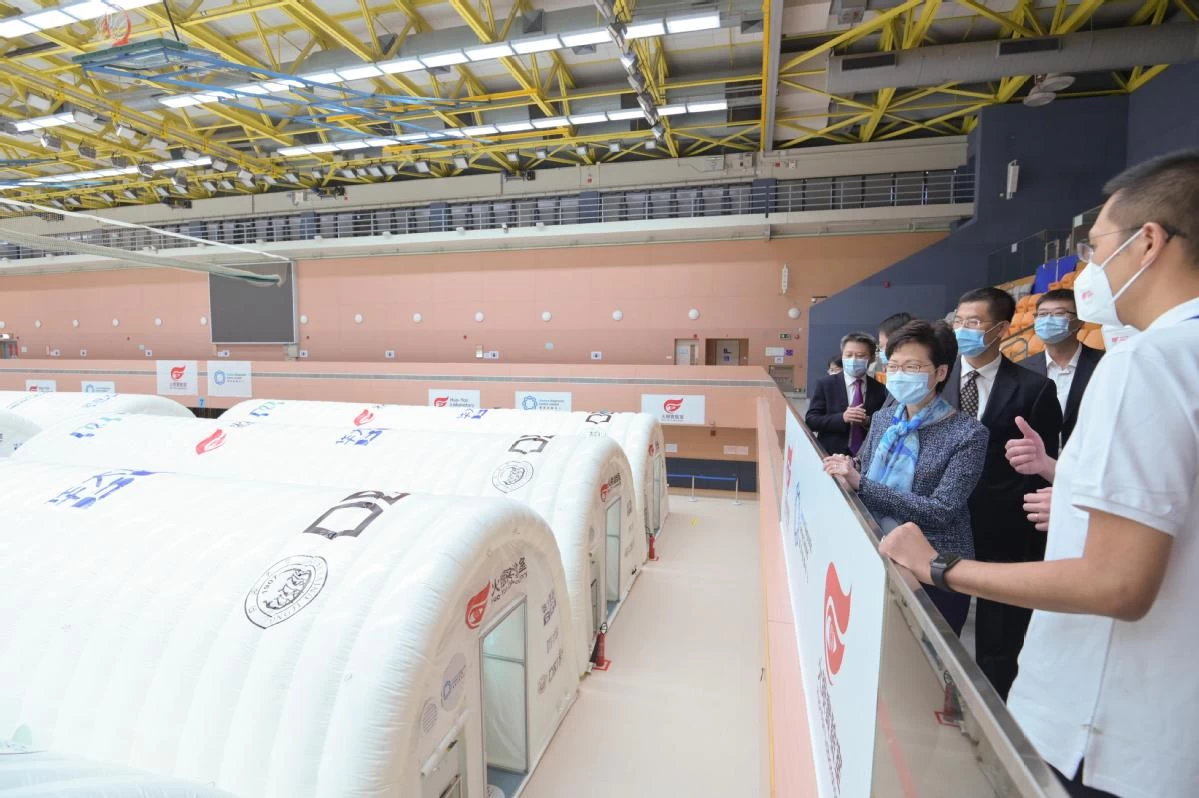 The above news was excerpted from china daily by China towel supplier Shenzhen City Dingrun Light Textile Import and Export Corp.Ltd, a company specialized in producing baby diapers, baby bibs, beach towel, blankets, bath towels, tea towels, compressed towels, microfiber towels etc.