New steps to increase consumption, jobs
Leon Li 2020-07-16 11:14:02
Moves in line with govt efforts to ensure 'six priorities' and stability in six areas

New business models and self-employment ventures will drive China's ongoing efforts to boost consumption and create more jobs, the nation's top economic regulator said on Wednesday.

Nineteen measures have been identified for the development of new business models such as online education, livestreaming, e-commerce and individual business running via WeChat, according to a guideline jointly released by the National Development and Reform Commission and 12 other central departments.

The rapid growth of digital technology has created several new business models despite the novel coronavirus outbreak and played a key role in the prevention and control of the epidemic, apart from boosting the slowing economy and stabilizing employment.

According to the document, China will look to foster the integrated development of online and offline businesses, boost industrial digitalization and encourage self-employment ventures. The new measures also include development of online health services, encouraging telecommuting, accelerating the digital transformation of traditional enterprises, building virtual industrial parks and clusters, and boosting the development of the sharing economy.

Experts said the new guideline is in line with the country's efforts to ensure "six priorities" and stability in six areas for steady economic momentum, with a key focus on creating jobs, and is also a key measure to maintain economic and social stability amid mounting downside pressure both at home and abroad.

Chen Duan, executive director of the Zhongjing Digital Economy Research Center, said as social distancing is becoming the new normal, consumers are shifting from brick-and-mortar stores to online shopping platforms.

"Against this backdrop, the government must step up efforts to deepen reforms, develop new forms of business and spark innovation in individual enterprises," said Chen.

Ouyang Rihui, assistant dean of the China Center for Internet Economy Research at the Central University of Finance and Economics, said: "The measures will bolster consumption, cushion the novel coronavirus effect and drive economic recovery."

New technologies are leading to a new round of digital transformation of traditional businesses, he said. "New technologies such as big data and online streaming e-commerce will help manufacturers get a better understanding of the shopping habits of consumers and enable them to tailor customized, personalized products."

The new guideline comes after Chinese Premier Li Keqiang on Monday called for renewed efforts to prepare for the tough battle ahead, as international uncertainties continue to mount and employment pressure on the domestic front remains prominent.

Efforts are also needed to develop the industrial internet, foster new forms of business and further release the country's consumption potential via reforms, Li said in his remarks at a symposium.

"Digital transformation and industrial digitalization upgrade have accelerated during the novel coronavirus epidemic," said Pan Helin, executive director of the Digital Economy Academy of the Zhongnan University of Economics and Law in Hubei. "New businesses in fields such as online services, artificial intelligence, industrial internet and other smart technologies will create more jobs in the future."

China's ride-hailing giant Didi Chuxing said the government's latest move will offer broader room for developing new businesses.

"With the help of the supportive government policies, we will increase investment in cutting-edge technologies in smart transport and autonomous driving while exploring the smart upgrade of shared trips and innovation in business models. We will continue to offer more job opportunities for people living in regions hit badly by the novel coronavirus epidemic," Didi said in a statement.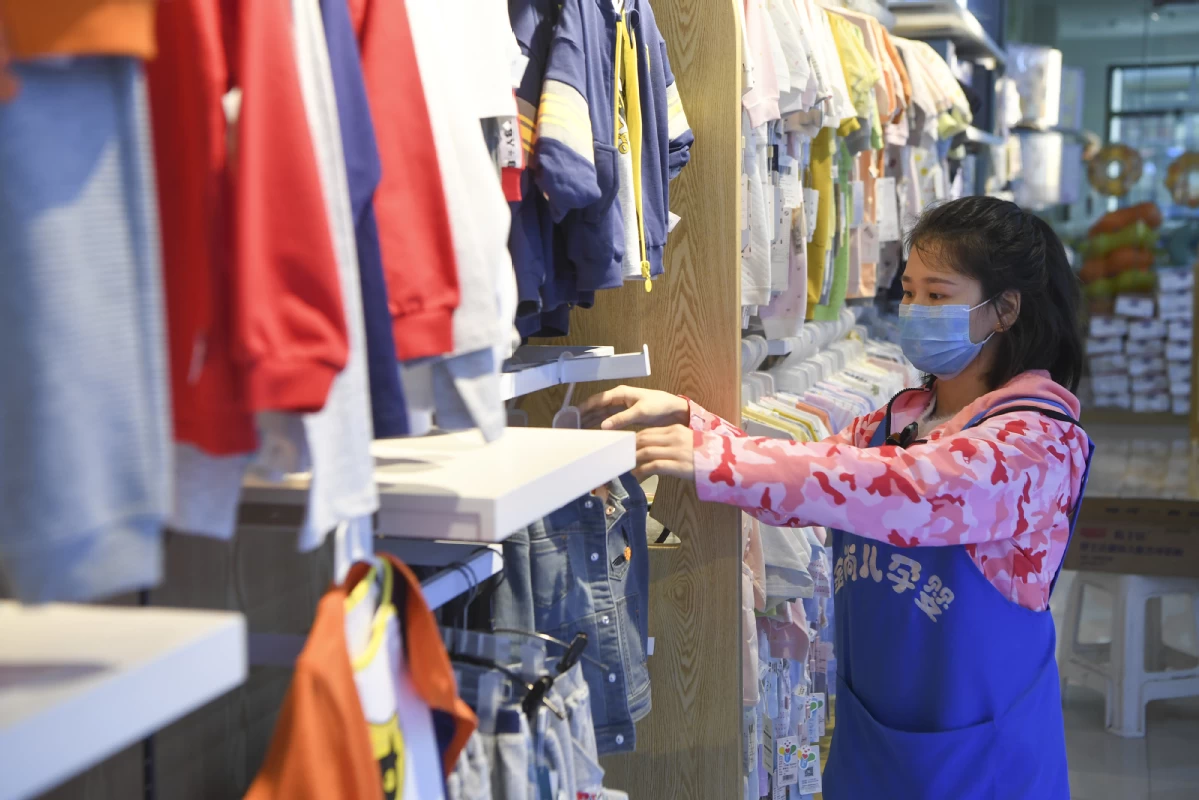 The above news was excerpted from china daily by China towel supplier Shenzhen City Dingrun Light Textile Import and Export Corp.Ltd, a company specialized in producing baby diapers, baby bibs, beach towel, blankets, bath towels, tea towels, compressed towels, microfiber towels etc.