President Xi meets Norwegian PM to enhance mutual trust
Lisa 2017-04-11 17:59:17
BEIJING - President Xi Jinping met visiting Norwegian Prime Minister Erna Solberg in Beijing Monday, voicing hope that the two countries could cement political mutual trust.
"I appreciate the positive efforts made by the prime minister and Norwegian government in the normalization of bilateral ties," said Xi.
Noting that Norway was one of the first western countries to recognize the People's Republic of China (PRC) and the first European country to acknowledge China's market economy status, Xi said that friendship and cooperation had featured throughout the 63-years diplomatic relationship.
"We believe the relationship and practical cooperation will embrace broad prospects, as long as China and Norway follow the principle of mutual respect and equal treatment, while respecting and accommodating each other's core interests and concerns," said Xi.
Xi stressed that China and Norway should properly manage the direction of the relations' development from a long-term and strategic perspective, calling on the two sides to enhance political mutual trust, high-level contact, people-to-people exchanges and coordinate on major global and regional issues.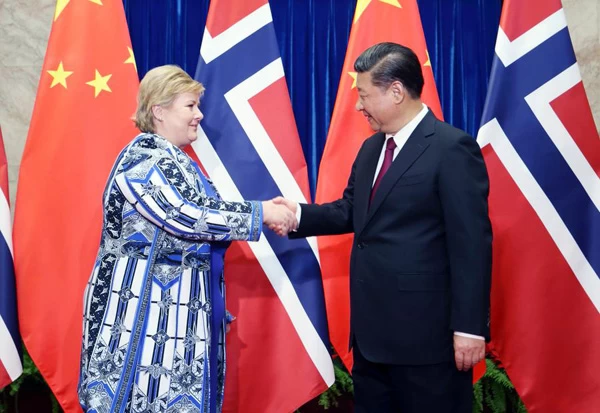 The above news was excerpted from china daily by China towel supplier Shenzhen City Dingrun Light Textile Import and Export Corp.Ltd, a company specialized in producing baby diapers, baby bibs, beach towel, blankets, bath towels, tea towels, compressed towels, microfiber towels etc.