Reef of the Nansha new airports YONGSHU successful test flight
Emma Tong www.szdingrun.com 2016-01-07 10:28:35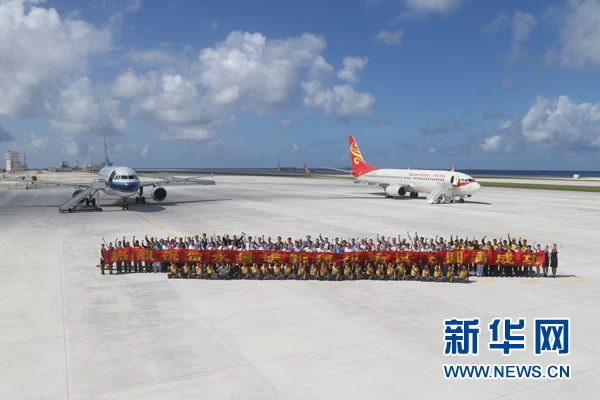 Xinhua News Agency, Haikou, January 6 - (Reporter Liu Yi Zhan, Zhao Ying All) January 6, 2016, the Chinese government has requisitioned two airliners from Haikou Meilan Airport, after nearly two hours of flight at 10:21, 10 When the 46 minutes a smooth landing Nansha reef YONGSHU new airports and in the afternoon to return to the sea, the successful test flight.
The successful test flight proved that the airport has the capacity to ensure the safe operation of civil aviation large aircraft, will transport between reefs supplies, personnel, medical aid provided convenient mode of transportation, while the South China Sea will provide new transoceanic flight alternate Airport select more economical and flexible route selection. Earlier, on Yongshu Reef new airports were checking flight.
It is understood that over the South China Sea is one of the busiest international flight airspace, new airports Yongshu Reef in South China Sea can enhance the ability of air traffic services, to provide more comprehensive aviation meteorology, aeronautical information, communication, navigation and air traffic surveillance and other information for flights tracking, search and rescue support provided space, make flying more secure and reliable.
YONGSHU Reef new airport is located on the reefs of the Nansha YONGSHU, is currently China's southernmost of an airport.
The news is reprinted China towel supplier Shenzhen City Ding Run Light Textile Import and ExportLtd.The company specializing in the production Baby diapers, Baby bibs, blankets, bath towel, Tea towels, Compressed towel, Microfiber towels.