Soft Plush Microfiber Towels , Ultra Compact Towels For Travelling
Jason 2017-10-23 11:36:40
Swim and Sport Microfiber Towel is the most luxurious oversized swim towel that you will find on the market. With it's super absorbent microfiber, large size and light weight, you will want to make sure each member of your family has one of their own to enjoy!
Designed with only the most beautiful bodies of water and beaches in the world in mind, swim and sport microfiber towel comes in 8 meditative and carefully selected colors, reminiscent of a cherished waterfront location in the world. You can choose from Bermuda Sands, Caribbean Breeze, Cayman Island Coral, Fiji Sunset, Kauai Coast, Mediterranean Seas, Pacific Twilight, Sanibel Sunrise or Tahiti Tides.
Quick drying time making it environmentally friendly and energy saving always wash in cold water, tumble dry low.

Promotional Microfiber Towels have your custom logo print on them so you can eloquently spread your corporate message. These promotional giveaways are great for various Summer or Mobile promotions. Promotional Microfiber Towels will blow a breath of fresh air into your marketing campaign, and will make an excellent, affordable mail out! Promotional Microfiber Towels are a fun and unique way to reach your audience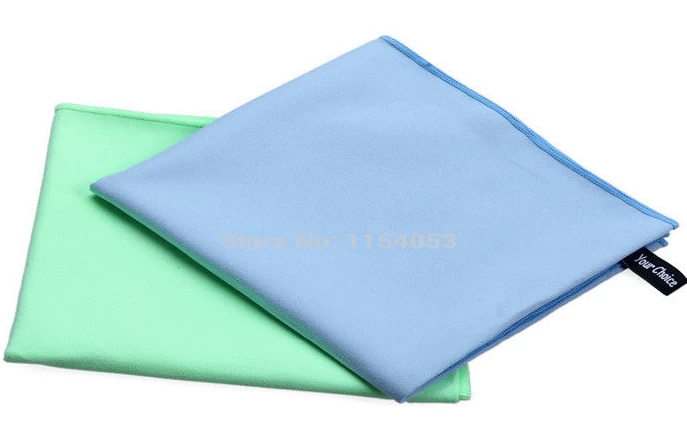 As one of the best professional beach towel factory in China,we specialize in producing and exporting all kinds of towels , High Quality Beach Towel , Bath Towel , Microfiber Cleaning Towel , Baby Hooded Towel , Poncho Towel , Face Towel , Hand Towel , Hajj Ihram Towel , Baby Cloth Diaper and other light textile for more than 14 years