Train capable of 400 km/h ready to boost region's connectivity by 2020
Jordan szdingrun 2017-05-03 15:22:22
China is working on next-generation bullet trains with a maximum operational speed of 400 kilometers per hour that will be ready by
2020 for markets linked to the Belt and Road Initiative's vision, the country's top railway vehicle maker said.
"We will apply new materials in the research and production of the future high-speed trains, such as carbon fiber and aluminum
alloy, which will help reduce weight and enhance energy efficiency," said Qiao Feng, a senior engineer at the CRRC Changchun
Railway Vehicles Co.
The new trains will be available in Belt and Road Initiative markets, and will be able to reduce per passenger energy consumption
by 10 percent compared with high-speed trains that can run 350 km/h. The CRRC will be the manufacturer and exporter, according to
Qiao.
Once available, by around 2020, the new trains are expected to promote regional connectivity and create new business for China and
overseas economies through the Belt and Road Initiative, Qiao added.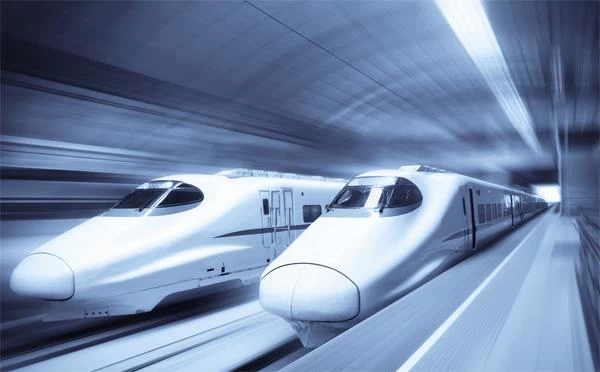 The above news was excerpted from china daily by China towel supplier Shenzhen City Dingrun Light Textile Import and Export
Corp.Ltd, a company specialized in producing baby diapers, baby bibs, beach towel, blankets, bath towels, tea towels, compressed
towels, microfiber towels etc.