What Are the Available Fabric Decorative Techniques?
Debbie www.szdingrun.com 2016-06-24 14:53:00
Now this has to be the coolest part of this review.You get three options here.
Embroidered Monograms:
We all know how awesome nice embroidery work looks… and feels. Embroidery is basically laying works of art on fabric using needle and thread. You can have large initials embroidered in the middle or anywhere on any of the 4 edges. The choices here include the color of thread and the font you prefer for the initials. You can have your entire name spelt out but of course, sometimes perfection is better served in small dozes. Initials give better results in terms of the finishing and quality of work and of course in a shorter time. The only thing to be said about the quality of embroidery techniues used here is that.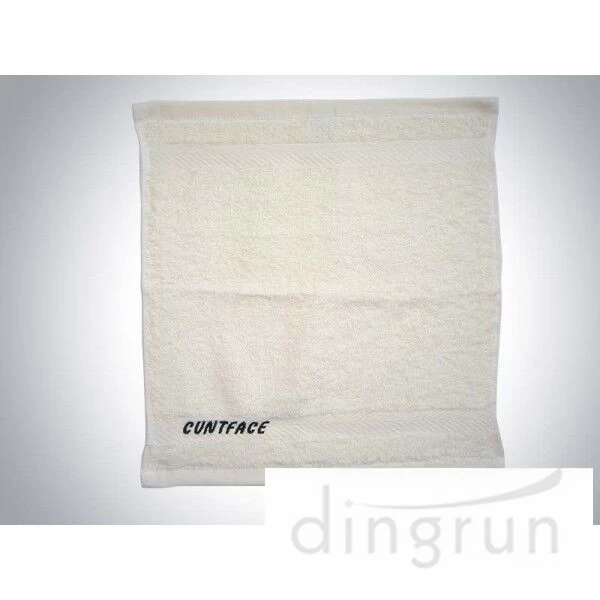 Jacquared Monograms:
The skill and mastery of technique is clearly visible from the way the jacquared hand towels are finished. The monograms are skillfully woven into the towels using permanent dyed cotton to ensure that the design never leaves the towel even after years of constant abuse or washing.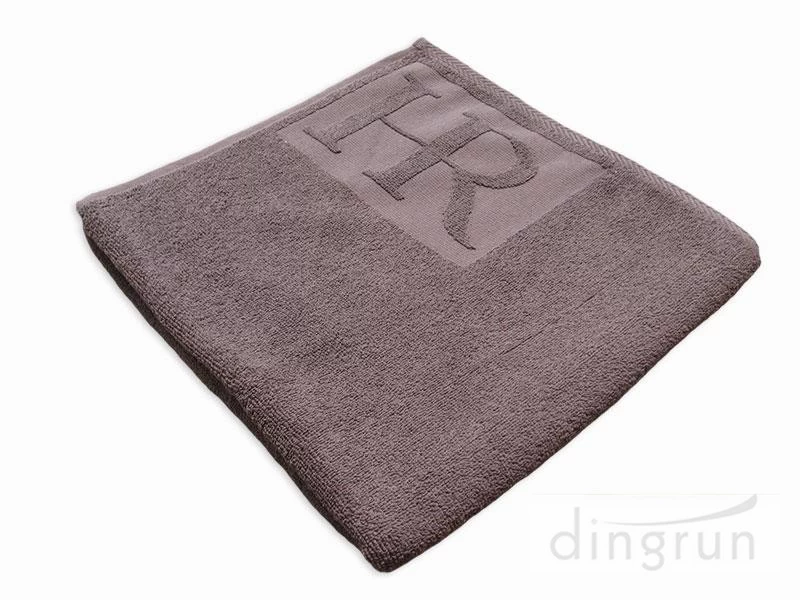 Reactive Printing:
We all know how the reactive printing technique revolutionized fabric decorative printing; especially when it comes to the durability of the printed work, or how well the colors are maintained over time. Hand towels receive a lot of attention because we literally have to use one everytime we visit the bathroom, everytime we wash our hands before touching food or the baby or when we just washed our face…
The reactive printing technique used to print monograms on these towels is finished off with some high temperature steaming to ensure that the only way to separate the colors from the cotton would only be through picking individual color atoms… if that's even possible!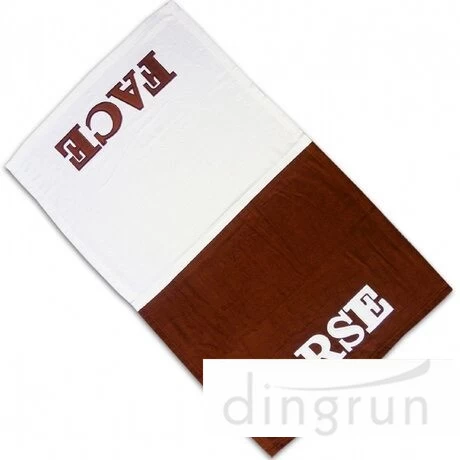 What Are They Good For?
Funny you should ask… sure you haven't thought of a few things yet?
The Perfect Gift:
These monogrammed hand towels are the perfect gift iems for family and friends. You can also get one for your boss, or workmate as a way to show you care. In fact, they would make the best corporate gift at just about any level.
They can also be the perfect gift too yourself…!
Aesthetics:
Needless to say, these hand towels would definitely make any room they used in look better. Plus, your visitors will always have that "Wow" reaction when they visit your bathroom or kitchen. Its first class hotel service all the way! it also feels good using a monogrammed hand towel that you know is very unique; actually, specifically made for you. They add that personal and sophisticated look and touch to your home.
Final Word
So there you have it… now you have something cool to do with hand towels! Nothing beats the feeling of owning monogrammed hand towels in a home. Establishments also show a bit of class when we find towels with their logos or initials in their bathrooms. There's just something that says "Hey, I like my stuff unique and personal…"
Finally, ordering one will only take a few minutes of your time but the delivery time is anywhere from 30 days to 60 days depending on the complexity of the work and the size of the order. So that basically means the sooner you place the order, the sooner you get united with your one of a kind monogrammed hand towel.
(www.szdingrun.com)